Thursday February 13th, 4:00 – 6:00 PM at the Jean Cocteau Cinema
Ursula von Rydingsvard is a New York-based contemporary artist whose artworks encompasses sculpture and two-dimensional imagery. Her work, rooted in the sculpting of raw cedar, have been exhibited in galleries, museums and public spaces throughout the world including the Museum of Modern Art in New York, The San Francisco Museum of Modern Art, The Art Institute of Chicago, Venice Biennale, Yorkshire Sculpture Park and Storm King Art Center.
The film follows, from beginning to final installation, various recent commissions including those for MIT and Princeton University. It also explores her early struggles, passion and profound drive to become an artist. Told mostly through her own voice, the film includes interviews with colleagues, family members and close friends who offer additional perspective on her life and work.
Director Biography – Daniel Traub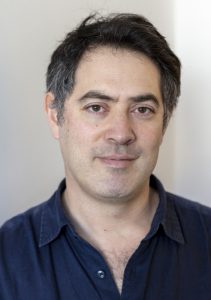 Daniel Traub is a New York-based filmmaker and photographer. He lived in China from 1998 to 2007, working as cinematographer on documentary films for various networks and production companies, including PBS, German television ZDF and Arte. More recently, Traub directed the feature-length Barefoot Artist about Lily Yeh and her collaborative artworks in war-torn communities and Xu Bing: Phoenix about the condition of Chinese migrant laborers.
Traub's photographs have been exhibited internationally, including solo exhibitions at the Catherine Edelman Gallery in Chicago, Slought Foundation in Philadelphia and the Lianzhou Foto Festival in China. His work can be found in public and private collections, such as The Margulies Collection at the Warehouse and San Francisco Museum of Modern Art.