Six year old Max forces Blake and Casey to confront their own childhood trauma.
Director Biography – 
Kate Beecroft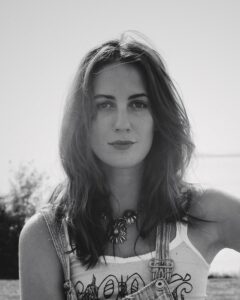 Kate Beecroft is an emerging film director from Los Angeles.
Prior to writing and directing, Kate saw acting as the best medium to tell stories and the only future she imagined for herself. After recently graduating from Royal Central School of Speech and Drama in London as the first American accepted in 4 years, she was trained and ready.
Film has always been a deep love for Kate, having grown up in and around film sets and even working on them, in the art department, since she was 13.
Taking these jobs to be anywhere near a shooting camera while falling in deeper in love with the medium.
After moving back to Los Angeles she went on countless agency meetings, with her extensive acting resume in hand, only to be asked, "how many Instagram followers do you have?".
In Kate's vision, stories extend far beyond such boundaries. She wholeheartedly believes that the most exciting, thrilling stories are often those about the hidden, the weird, the wonderful and the marginalized.
She realized that she wasn't going to be given a story she would be proud to tell in front of the camera. So, she stepped behind it, to create such an opportunity for herself. Out of urgency, need, and a love for real, human stories.
This is Kate's first film.