Lives that getting united and getting threatened in a night…a woman who is running away because she was subjected to domestic violence by her husband, a trans person trying to hold on to life by cooking and an illegal immigrant who is at the edge of suicide.
Director Biography – 
Timucin Ipekusta
https://www.imdb.com/name/nm5655122/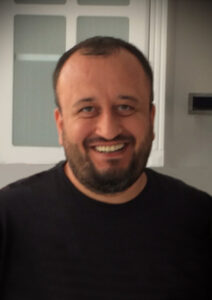 He was born in 1977 in Iskilip of Turkey's Corum. He graduated from Selçuk University, Faculty of Communication, Department of Radio, TV and Cinema. After working as TV Production Assistant, Freelance Editor and Assistant Director, he started working as a Content Manager in a private broadcasting platform. He has been working as the Creative Team, In-House and Co-Productions Manager.
In Turkish:
1977 yılında Çorum'un İskilip ilçesinde doğdu. Selçuk Üniversitesi, İletişim Fakültesi, Radyo, TV ve Sinema bölümünden mezun oldu. TV Yapım Asistanı, Freelance Editor ve Yönetmen Yardımcısı çalışmalarından sonra özel bir yayın platformunda İçerik Yöneticisi olarak çalışmaya başladı. 10 yılı aşkın süredir devam eden görevinde son olarak Creative Ekip, İç ve Ortak Yapımlar Yöneticisi olarak çalışmaktadır.
Filmografi:
62-84 Anlaşılmadı Merkez (2020) – Kısa Film
Foto Hasan Behçet (2001) – Belgesel (Kısa)
Project Links