The hour before Jane's nuptials, an unexpected guest from her past arrives to reveal a well-kept family secret that threatens to derail her entire wedding and could tear the family apart.
Director Biography – 
Barbara Stepansky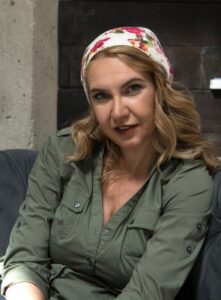 Barbara Stepansky is a WGA Award winner, a Nicholl Fellow and an award-winning independent film director. Born in Poland, her father's involvement in the Solidarity movement led to the family relocating to Germany. After receiving a degree in philosophy of science from University College London, Barbara pursued her Master's at the USC School of Cinematic Arts and in Directing at the American Film Institute with her acclaimed short film THE TROJAN COW. Her work was shortlisted for the Academy Awards, garnered the DGA Diversity Award, the Student Emmy and was featured on the Black List. She is the recipient of the Mary Pickford Foundation Scholarship and the Franklin J. Schaffner AFI Fellow Award. FLINT, a film she wrote about the Flint Water Crisis for Sony/Lifetime with Queen Latifah, was nominated for a Critics Choice and won a WGA Award. She is currently a co-producer on the Sony/Starz TV Show OUTLANDER.
Project Links