Amy is struggling to recover from a tragic loss, when she's rear-ended by a strange man who helps her navigate her way forward to a new beginning.
Director Biography – 
Drew Ann Rosenberg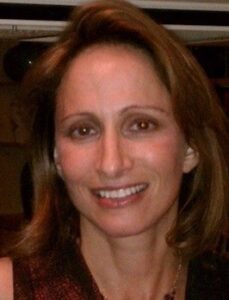 Drew grew up in Princeton, New Jersey and graduated from Brown University. She began her career in the arts working at Playwright's Horizons Theatre in New York City. She's a classically trained singer and has studied the craft of directing extensively with Alan Arkin, Milton Katselas, Judith Weston and James Pasternak. Before becoming a director, Drew ADed for some of the finest directors, including on 6 academy award-winning films: LA CONFIDENTIAL, PHILADELPHIA, MISERY, REVERSAL OF FORTUNE, RUNNING ON EMPTY and TREVOR as well as 7 features for HBO.
Drew is a 2019 member of the DGA's DDI Directing Mentorship program, a group of 20 directors selected by the DGA to be mentored by high profile TV directors. Her first feature, SEX AND A GIRL, stars Genevieve Bujold, Ellen Greene, Robert Hays Angela Gots and Soleil Moon Frye, premiered on Showtime and Lifetime Networks in the US and was released theatrically in Europe and Asia. FOLLOW THE PROPHET, had a theatrical US release and stars David Conrad, Tom Noonan and Diane Venora. Drew was one of a handful of directors who shot 65 one-hour episodes for an off-net telenovella series, SAINTS & SINNERS. She also wrote and directed the short film, DAYBREAK, which received an LA Emmy. Work as a Second Unit Director includes THE RETURNED, STARKID and NOW AND THEN.
Project Links