What are our responsibilities to our friends- especially on a wild night out?
After a rowdy New Year's Eve in Hollywood, party girl April wakes up and realizes she's been sexually assaulted. Spiraling and unclear on what happened, she does her best to hide it from her sober, responsible boyfriend Grant until she can call her fairweather friend Lola to fill in the blanks.
But superficial, dismissive Lola wasn't looking out for April in the way that girlfriends "should"—and Lola snaps after April questions her character and integrity. In a nasty argument, Lola cites April's promiscuous past as evidence that April was, in fact, asking for it.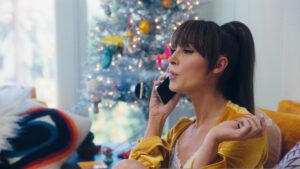 Devastated by Lola's slut-shaming, April faces a difficult question: Was this really her fault? This problematic thought prompts April to finally join Grant at an AA meeting to start the year off right for a change.
April Kills The Vibe is a film that poses timely questions about how women hold themselves accountable to one another—and to themselves.
Director Biography – 
Bonnie Mckee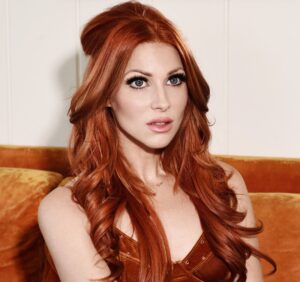 Bonnie McKee made a name for herself as a pop songwriter, writing 10 #1 hit songs for the charting topping stars of the past decade, and for her own career as an indie pop artist. After years of packing big emotional stories into tidy 31/2 minute songs and creating her own colorful music videos, she is finally expanding into a new realm of story telling. April Kills The Vibe is Bonnie's screenwriting and directing debut.