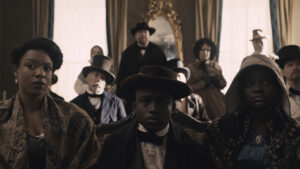 Augustus, a literate, escaped slave masquerading as a free man in Massachusetts just prior to the Civil War, experiences nightmares of his son's death and a future America that resembles the struggles of his own time. Augustus soon realizes the horrors of slavery and racial inequality will only continue if he remains complicit. He's left with one choice; speak out or risk his freedom.
Director Biography – 
Jon Alston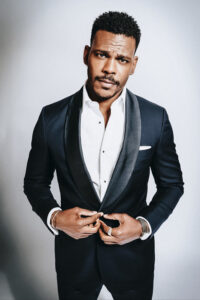 JON ALSTON – A third-round draft NFL draft pick in 2006, retired in 2011 to pursue storytelling. Since retirement, Jon has directed short films, commercials and music videos. Jon's first screenplay and subsequent directorial debut, RED BUTTERFLY, (which premiered at the St. Louis International Film Festival) and attracted TONY award winner Wilson J. Heredia, International EMMY winner -Diogo Morgado, and Christine Evangelista who lead the E Network's series, THE ARRANGEMENT. Jon's work has amassed millions of views online and has been shown at multiple film festivals. In January of 2017, Jon enrolled at the School of Cinematic Arts at USC. Jon most recently served as Story Editor on the acclaimed TV series ALL AMERICAN and co-wrote the highest viewed episode of season one (All Eyez on Me). He recently wrote and directed the visual teaser for the Grammy nominated Hip-Hop artist, Wale's 6th studio album, "Wow, That's Crazy." Jon is currently adapting the OSCAR nominated short-doc, ST LOUIS SUPERMAN for the big screen. Jon's latest short film, AUGUSTUS, a haunting period piece about an abolitionist with a twist is currently rounding the festival circuit in 2020.
Project Links