The story of a man-boy who lives in a corner market, still waiting for his mom to come pick him up.
Director Biography – 
Christopher Hall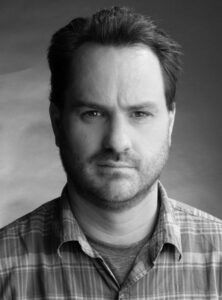 Christopher Hall has directed videos for major brands like AT&T and Amazon, as well as digital networks like YouTube Red.  He co-created and directed three seasons of the horror webseries, FIGHT OF THE LIVING DEAD, which was one of the most successful shows in the first years of YouTube Red.  He also directed over 25 different branded spots for Fullscreen's AT&T-backed series SUMMER BREAK, which ran five seasons and won the Digiday Video Ad of the Year in 2016.
After getting a degree in theater at Kenyon College, OH, Chris started out getting coffees on set of THE SOPRANOS in his first real job out of college, and then went on to a variety of unique posts in the traditional features and tv world.  He spent two years at Tippett Studio in Berkeley, CA learning VFX on major movies like MATRIX: REVOLUTIONS. He was assistant to director Breck Eisner (THE CRAZIES), helping develop projects for all the major networks and studios.  After that he decided to go digital, becoming an in-house director/shooter/editor on Executive Producer Billy Parks' team at Fullscreen, a major digital production company.
Project Links