When the Cuban Missile Crisis puts the world on the edge of nuclear apocalypse, a teenage girl, convinced of civilizations impending doom, rushes to her best friend's house with one goal in mind: To not die a virgin.
Director Biography – 
Hatuey Rodriguez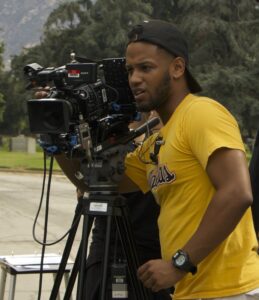 Hatuey Rodriguez is a New York and Los Angeles-based filmmaker. He began his filmmaking career as a documentarian, where he co-directed and co-produced "Triggering Wounds", which won the Citation Award at the 2012 Tribeca Film Festival's "My City, Our Story" competition.
During his college years at Boston University, he transitioned into narrative filmmaking and served as Cinematographer on "Homemade Friend", which was selected to the 2018 Woods Hole Film Festival.
Rodriguez, is currently an MFA Candidate at the USC School of Cinematic Arts.