Director Biography – 
Noah Blake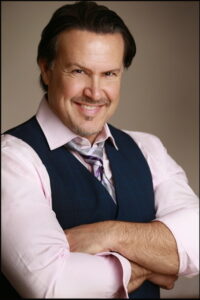 A native Angeleno raised in the entertainment world, Noah Blake began his acting career more than 30 years ago. Being the son of one of the most infamous actors in Hollywood has not always been an easy road, but Noah continues to steadfastly blaze his own unique and personal path in the industry.
You may recognize Noah as the star of the hit TV series Harry and the Hendersons and the E! Network's reality smash Filthy Rich Cattle Drive as well as numerous guest starring and recurring roles on shows such as ER, Love, The Office, Married with Children, and The Wonder Years. Noah is also a cult movie fan favorite, starring in Radical Jack with Billy Ray Cyrus, Piranhaconda, and Teen Witch (yes, he's the "TOP THAT" guy)! In 2020, Mr. Blake starred alongside Billy Baldwin, Eric Roberts, and Danny Trejo in the film Rebels of PT-218.
Having become one of Hollywood's most sought after acting teachers for more than a decade, and after directing numerous successful plays in Los Angeles, film directing was the next natural progression for this multi-talented artist.
"As someone who started out as a professional musician before becoming an actor, then a teacher and writer, I am passionate about directing because it gives me the opportunity to bring the totality of my skill set to use."
Dog Dreams marks Mr. Blake's long overdue debut in the festival circuit.
Project Links