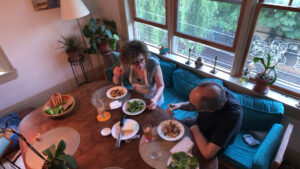 A short film featuring a series of professional and home cooks who explore the role of love as an ingredient. The film evokes the power of memory and embraces the value of human exchange through the act of cooking.
Director Biography – 
WILLIAM M GARCIA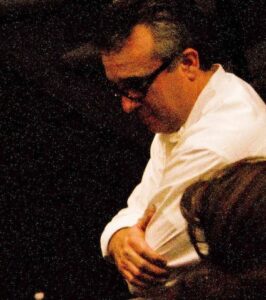 An accomplished writer and director, William Garcia received a grant from The New York State Council on the Arts, a fellowship from the New York Foundation for the Arts. He is a CineStory winner and a Nicoll fellow semi-finalist for his original screenplay, KILLING WILLIE DAVIS.
William's award-winning documentary, A DAY AT A TIME, about the parents of disabled children, was narrated by Kathleen Turner and has been broadcast in Canada, throughout Europe, Hong Kong, Ireland, Japan, and the Middle East. Among the awards, it has received are The Heartland Film Festival's Crystal Heart Award, the Chris Award from the Columbus International Film festival,
Emmy Award-winning actor James Gandolfini (The Sopranos) stars in Mr. Garcia's film A WHOLE NEW DAY; a dramatic short that was invited to twenty-two film festivals and has won several awards including Best Short Film at both The Breckenridge Festival of Film and The Northampton Film Festival. It premièred on HBO's Cinemax.
He has had commissions to direct a variety of documentary films ranging in subject matter from Schizophrenia to the heroes of 9/11. Currently, William is developing his screenplay THE DOGS, a single location psychological thriller. And is in production with, FOOD OF LOVE, a non-fiction series featuring home cooks who explore what the role of love plays, as an ingredient, in their cooking.
Project Links