In the Southwest of Colombia, there is a city where salsa dancing exists in a form that is unique in its boldness and energy, yet pure in its tradition and style. Cali, Colombia, known as the world's salsa dancing capital, and its people (referred to as Caleños) own this iconic dancing style.
The city has been the muse of many salsa musicians, making it the subject of illustrative songs that tell the story of the "salsa Caleña" style as a symbol of an entire culture. Salsa Caleña is not only danced but consumed with a burst of energy, joy, and sentimentality that brightens the streets of Cali whenever there's salsa music playing. From professional salsa dancers and musicians to nightclub owners and costume designers, "From Heaven is Cali" (whose title is taken from the famous salsa/Cali anthem "Cali Pachenguero" by Grupo Niche), explores the relationships between this unique art-form and the people whose lives are inter­woven into a culture that has become synonymous with the city of Cali.
Director Biography – 
Christaan Felber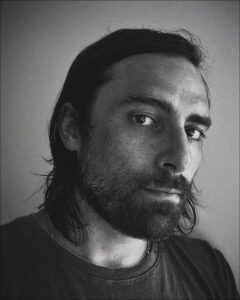 Christaan is an award-winning photographer and director. His constant fascination with capturing unique cultures has led him to his directorial debut, From Heaven is Cali, which documents the relationship between the 'salsa capital of the world' of Cali, Colombia and the people who's lives and hearts depend on it.
Christaan holds a BFA from the Rochester Institute of Technology in photography and his work can be seen gracing the pages of publications such as The New Yorker, The New York Times Magazine, Esquire, Rolling Stone amongst many others. His unique eye has earned him multiple awards including PDN's Top 30 Emerging Photographers, the American Photography awards as well as Fine Art Book of the Year by American Photographer Magazine. When not traveling, he spends his time living between New York City and Los Angeles.
Project Links