This film looks at real-life solutions to challenges plaguing farmers, such as water scarcity, soil degradation and the ravages of climate change. The flip side of that coin is a regenerative agriculture that means farmers can rebuild degraded natural resources and be more resilient in the face of mounting challenges. It highlights new milestones on the road to creating a perennial polyculture that could replace our current model that relies on annual crops planted in monoculture. This emerging model mimics Nature's eminently resilient prairie ecosystems.
Director Biography – 
Leo Horrigan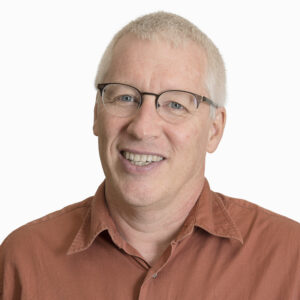 Leo Horrigan is a food system correspondent for the Johns Hopkins Center for a Livable Future (CLF). He has made three documentary films for the Center, and four in all. His most recent film, "Growing Solutions," explores innovative approaches to crop production challenges that plague farmers, including soil degradation and water scarcity – and all against a backdrop of a rapidly changing climate. In 2016, he released "Food Frontiers," which looks at cutting-edge projects around the United States that are increasing access to healthy food. In 2010, his first documentary for CLF, called "Out to Pasture," highlighted the advantages of raising food animals on pasture instead of in confinement. In 2016, he also completed a film called "Out of Our Heads," which is a rare and intimate portrait of a men's retreat that strives to create emotional healing using poetry, myth, rituals and community-building.
Project Links