6 Documentary shorts about courageous individuals and businesses responding to the COVID crisis. Creative, generous and community minded these people and organizations show how a crisis like this can bring out the best in humans, and strengthen the awareness of the community we all live in.
Director Biography – 
Reinhard Lorenz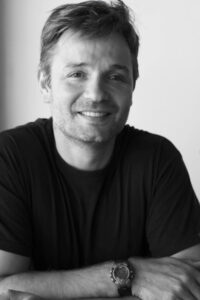 Reinhard founded First Eye Films in Berlin, Germany as a small production company for Documentary and commercials. Since his relocation to the US in 2008, he has steadily built the company into a full service production company working in Documentary, Feature and Commercials. First Eye Films operates as a full-service production company producing Documentaries, and providing feature and commercial clients with Line producing and Production managing services.
Reinhard has line-produced director Damian Harpers' feature movie In the Middle of the River, a fictional rendering of life on the Navajo Reservation set in Northwestern New Mexico. German production company Weydemann Bros has successfully premiered the film at the 2018 Munich Film Festival and it is in distribution internationally.
As a Documentary filmmaker, Reinhard has explored his German family roots with the personal Documentary project We are Silesians, and co-directed a Documentary on the National Institute of Flamenco, Flamenco School. He also authored Documentary installations for New Mexico's Holocaust and Intolerance Museum. He has a background working in theatre, creating video stage designs and collaborative performance work.
First Eye Films' commercial division has collaborated on national commercials for Toyota and is producing content for national and local clients.
Reinhard teaches film and photography with the University of New Mexico as adjunct faculty, making his industry experience available to the next generation of young filmmakers.
Project Links