Heartbroken and unable to leave after a breakup, a woman speaks her final words to her lover, through dance.
Director Biography – 
Leonora Pitts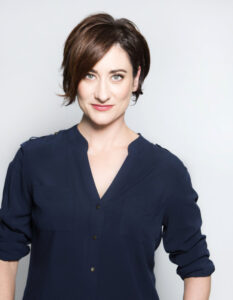 Leonora Pitts is an actress, filmmaker, dancer, and community organizer, born and raised in Grand Forks, ND. She graduated from NYU's Tisch School of the Arts, where she received her BFA in Acting, studying with the Atlantic Theater Company Acting School. Upon her graduation, she received the Outstanding Achievement Award from the Atlantic and NYU, and a year later, Atlantic hired Leonora onto their faculty.
As an actress and dancer, Leonora spent several years on the New York stage, including a lengthy run in the long-running off-Broadway hit, The Donkey Show. Since moving to Los Angeles, she has appeared on numerous television shows including "The Grinder," "It's Always Sunny in Philadelphia," and "Rita Rocks" and recurs in the nView Filmew Apple+ show, "For All Mankind."
She continues to collaborate with the prolific Duplass Brothers, co-starring in their films The Freebie and Manson Family Vacation, and guest-starring on two of their HBO series, "Togetherness" and "Room 104."
Leonora's three short films have collectively screened at over forty festivals worldwide, including the Aspen Shortsfest, Outfest, Mill Valley, Citizen Jane, Heartland, Bentonville, and Indie Memphis. Her most recent short, "The Matchmaker" won Best of the Fest at the prestigious Dam Short Film Festival.
She is the co-founder and leader of the 1500-women strong Los Angeles Women's Film Collective and the 3700-women strong Atwater Village Moms' Group, and is proud to serve as one of Los Angeles Mayor Eric Garcetti's City Commissioners.
Project Links