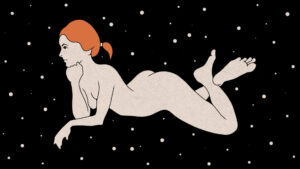 Lost Lula is an extraordinary and dynamic composition of gorgeously drawn, ephemeral human figures that appear and dissolve into and out of whimsical lines and shapes, small birds and sometimes even other figures. The gracefully flowing visual feast is in perfect time to the sublime gourd banjo and guitar music of Pharis & Jason Romero.
Director Biography – 
Steven Vander Meer
Steven Vander Meer has been making short, hand drawn animations since 1988. His films have screened world-wide and have received many awards. He has practiced life drawing weekly since founding the Arcata Life Drawing Circle in 1997. He lives with his wife Carol and their two cats on the Redwood Coast of Northern California.
Project Links