The Mom convinces her daughter to fulfill the will of her dreaming, dead grandmother: to celebrate New Year in family house in October.
The daughter realizes on the way her dependence on her mother and tries to free herself.
Mother reacts painfully, trying to restrain.
Mother and daughter learn about each other hidden facts that change their relationship to each other.
Director Biography – 
Sadchikova Irina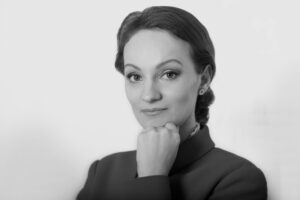 Film Director, screenwriter. Graduated film director course at the Higher School of Cinema Arka, workshop of Nikolai Lebedev.
"My mom is (not) the best" – student, diploma film.
The one-minute film "The Follower" was screened as part of official Roskino program Global Russians during Cannes Film Festival in 2019.
Stories have always attracted me. It all started with marketing by inventing stories for the business. Continued in photography. Photo projects have gained recognition in France, Germany, the Netherlands, Russia, and Georgia.