Para Todo Mal…Para Todo Bien: A Mezcal Trilogy is a triptych of short films that are bilingual (Spanish and English dialogue) and center around mishaps that occur as a result of language barriers and cultural misunderstandings. In the three films, a bottle of mezcal (liquor from Mexico) is used as a prop and thematic symbol of the cultural confusions that occur when characters try to connect with one another.
We shot the film once and gave the footage and intended themes to 3 different editors to interpret into their own voices and styles. The result is 3 pieces which play together as one film.
The trilogy can be screened as one complete piece or each part can be screened individually as stand-alone pieces. We have deliverables for the entire trilogy, or for each part separately if only one part stands out for your festival.
Parte I (15 minutes), dramedy set in Havana, Cuba:  a romantic tryst between Tomás, a Cuban tattoo artist; and Abigail, an American visiting Cuba as an illegal tourist.  Abigail believes that Tomás does not speak or understand English and all communication is in Spanish.  However, Abigail's Spanish is not very good, and thus, a lot of confusion occurs over what she is trying to say versus what she is actually saying.  To further the cultural misunderstandings between the characters, Abigail brings Tomás a bottle of mezcal (liquor from Mexico).  By the end of the film, the bottle of mezcal serves to get Tomas and Abigail out of a difficult situation.
Parte II (3 min. 7 sec.), an experimental exploration depicting the protagonist's inner thoughts during an intimate moment and her relationship with a bottle of mezcal.
Parte III (9 min. 33 sec.), a remix of Parte I and II adding a personal twist to the themes of mobility of cultures, language barriers, and cultural confusion. Director Stephanie Gardner reverts to her real life experience traveling through Cuba and merges the footage shot for the narrative film with her own ideas about travel, tourism, Cuba, and mezcal.
Director Biography – 
Stephanie Gardner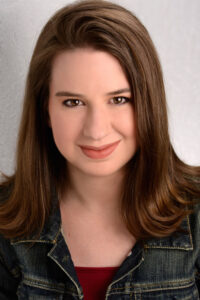 Originally from Emmaus, PA, Stephanie is a writer and director for film and theatre based in Taos, NM.  She received a Master of Fine Arts in Dramatic Writing from New York University's Tisch School of the Arts, where she studied in Singapore.  Stephanie has participated in masterclasses and screenwriting workshops where she wrote and developed feature screenplays under the tutelage of Oliver Stone (Platoon), Todd Solondz (Happiness), Richard Wesley (Uptown Saturday Night), and Sabrina Dhawan (Monsoon Wedding).
Currently, Stephanie is the director and host of the "33 and Me" film project, where she is traveling to over 33 countries around the world to meet and interact with 33-year-old filmmakers.
As a freelance filmmaker and playwright, past clients include Elie Wiesel, Yale University, Urban Stages, and Miller Symphony Hall.
Her film, "If I Had A Piano (I'd Play You The Blues)" has won Best of Show at the Greater Lehigh Valley Filmmakers Festival; an Award of Merit: Special Mention through the Accolade Global Film Competition; Best Screenwriting from the Columbia Gorge International Film Festival; and the Jury Prize for Excellence in Narrative Filmmaking, and the "Chupacabra" Audience Award For Narrative Filmmaking from the Southern Colorado Film Festival.
Project Links