Jackie, a cash-strapped bartender working at an Upstate New York casino, navigates a difficult work environment while saving for school. When her estranged brother asks for a favor, she must make a decision that will change both of their lives forever.
Director Biography – 
Matt Simon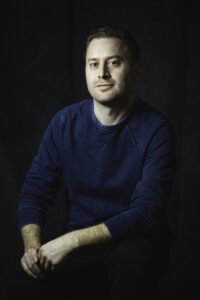 Matt is a director, writer, and cinematographer living in Brooklyn. As a filmmaker, he has made numerous narrative fiction shorts, and is currently working on his first feature film.
Originally from Washington, D.C., Matt came to love film through watching old movies on TV and wanted to know how they were made. He's been hooked ever since.
His previous film, CRAB SPECIAL, was an official selection at The Art of Brooklyn Film Festival, Lighthouse International Film Festival, Festival of Cinema NYC, Adirondack Film Festival, Coney Island Film Festival, and Oaxaca FilmFest.
Project Links