A middle-aged woman works at a phone sex line in order to support her paraplegic daughter. A call from her estranged son will shake up her daily routine.
Director Biography – 
Natalia Lampropoulou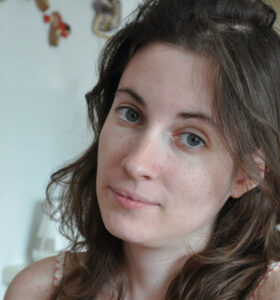 Natalia Lampropoulou was born in Thessaloniki where she grew up. She studied Interior Architecture at the TEI of Athens and continued her studies at the Film Department of the School of Fine Arts of the Aristotle University of Thessaloniki, where she graduated with honors. She has worked as a producer at the Thessaloniki Opera in productions such as Don Giovani directed by Fotini Baxevani and The Baptist directed by Harry Romas, but was also a major producer at the Pais Opera Festival. Afterwards, she has also worked as a producer at the State Theater of Northern Greece in productions such as Mother Curagio and her children directed by N. Milivojevic, The Poison directed by G. Moschou, and at a variety of other performances and events.
At the same time, she is an active filmmaker with several films as a director and producer. She has directed three short films: The Balloon (15 ', 2013), e-Social (15', 2014), and White Collar (8 ', 2015) with participation in international festivals around the world, as well as the feature film Scopophilia (70 ', 2018), which won the Special Youth Award at the 59th Thessaloniki Film Festival. Finally, she is also involved in producing and creating promotional videos for social media in partnership with various well-known brands in Greece.
imdb for Natalia Lampropoulou