When a cancer-survivor chef is about to abandon her dream to help others heal through good food, an amazing twist of fate reignites her passion to press on. Based on a true story.
Director Biography – 
Eric Cloughley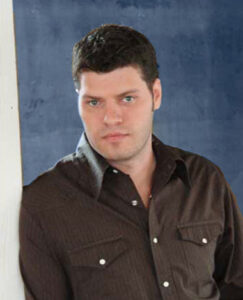 Eric Cloughley's first short film, Solitaire, premiered at the Cannes International Film Festival Court Métrage.
He has studied and worked professionally as an actor in St. Louis, Chicago and LA in Independent film, TV and National and local commercials. He studied theatrical performance and production at Santa Clara University. Additionally, Eric studied at The Second City and Piven Theatre Workshop in Chicago, bringing an actor's perspective to his directing style.
Eric also has worked for many years as a creative director/director on campaigns, content and advertising. He has partnered with: 20th Century Fox, DreamWorks Animation/Pictures, Disney, Hasbro, Lucas Films, MLB, Marvel, NBA, NHL, Pixar, Poke'mon, Sony Pictures and Warner Brothers.