"Rowing for Gold" is a documentary about Ron Harvey, an M.I.T-trained aerospace engineer, who has been a champion rower both before and after a grave biking accident rendered him paraplegic. Its tone is reminiscent of a 30/30 ESPN sports documentary. The story of this Long Beach, California Paralympian reveals how intense training and competition shape his life and temper his soul. Elite performance is the product of traits that are forged in the fire of disability and hammered on the anvil of sacrifice. The style is intended to be less linear and more expressionistic, less traditional and more poetic.
Director Biography – 
Alexis Patton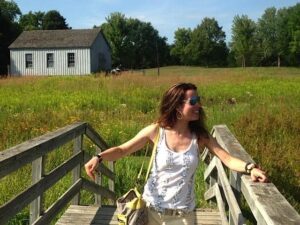 Alexis Patton is an award-winning actor, writer and director. She graduated Magna Cum Laude from Princeton University with an A.B. in Romance Languages and Literatures and a Certificate in the Program of Theatre and Dance. She was awarded the Frances LeMoyne Page Thesis Prize.
Her writing has been published in The Washington Times, The Post-Bulletin, and The Journal Newspapers, among others. She is currently an M.F.A. candidate in Film & TV Production at the University of Southern California where she has directed and produced six short films. She is the recipient of a Gene Autry Scholarship Award.  Her films have screened as official selections and received awards at over twenty-nine festivals nationally and internationally.