Based on the best-selling book series, Secret Agent Dingledorf, Secret Agent Dingledorf and His Trusty Dog Splat is a riotous, non-stop action/adventure that hilariously weaves in today's nearly-forgotten theme of respecting one another.
Bernie Dingledorf – an average kid in an average town living an average life . . . with one minor exception: Only he can save the world! Contacted by T.W.I.T., a spy agency so secret it doesn't exist, Bernie and his friends — Lens Cap, a director who wants to win her first Oscar by 13, — I.Q. whose A.D.D. is off the charts, and Splat, the canine eating machine – are hurled into one hilarious obstacle after another in their attempt to stop the evil genius, Dr. Chuckles, from firing his giant Giggle Cannon which will send the entire world into fits of uncontrollable laughter.
Our heroes, and Splat, must infiltrate Dr. Chuckles' headquarters, fight off Wingnut and other clown goons to destroy the Canon and convince Chuckles to use his genius for good … all the while learning invaluable lessons to honor one another's differences and realize that no matter who we are, "God don't make junk".
Director Biography – 
Billy Dickson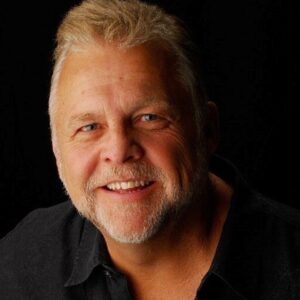 Director Billy Dickson has been in the industry as a director and cinematographer for over 40 years. He is known for his work on One Tree Hill, Ally McBeal, and The Palmer Supremecy and was nominated for two Prime Time Emmys and four ASC Awards
Project Links