Three immigrants about to cross the border sit around a fire and discuss what "The American Dream" means to them.
*Contains adult language.
Director Biography – 
Baldev Sandhu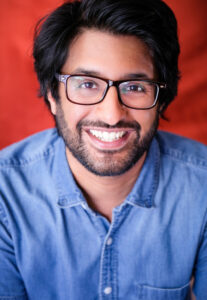 Baldev wants to know the answers to life's big questions. He also wants to know where his keys went. The comedy falls somewhere in the middle.
As a second-generation immigrant from the suburbs, Baldev knows how to look at things with an outsider perspective, while still having the comfort of being on the inside. Baldev has a degree in Film & Television from Boston University and lives in Los Angeles…where film students go to die. He is a production freelancer by day, filmmaker and comedian by night.
Whether onstage or on screen, Baldev wants to give people a glimpse into the controlled chaos that takes place in his brain.