"Uncle Zsiga" is a contemplation on the possibility of forgiveness. Regretful of the past, an old Hungarian man, after fifteen years, musters up the courage to emigrate to America to confront his long-lost daughter. Is he able to forgive himself?
Director Biography – 
Edit Jakab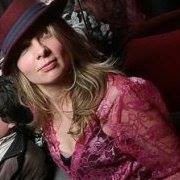 Edit Jakab is a Hungarian American filmmaker who writes and directs films that investigate subjects of great human complexity and social injustice, while making uncompromised comments on the world we live in. Her philosophical approach to story combines poignant content with humor, while she is fearless to challenge her vision through complex production demands. Her artistic vision pivots on great performances and as a relentless producer, she is able to obtain the ideal talents for her productions. UNCLE ZSIGA is the sixth short film.
In her work, she often utilizes strong autobiographical elements, interwoven with fiction. Her imagination is fed by her vast life experience all over Europe and North America. Although she considers herself a citizen of the world, she does have a strong Central-European, particularly, Hungarian cultural identity that often finds expression in her artistic endeavors. Immigration and gender issues are frequent motifs in her work. Her feature-length script, for example, relates her experience as an interpreter at the Immigration and Refugee Board of Canada during ten years when she closely worked with Hungarian Roma refugees.
Edit received her Ph.D. in Theoretical and Slavic Linguistics from Princeton University, and currently, she is pursuing an MFA in Film at Ohio University where she also teaches Screenwriting. Making and teaching Film is an organic continuation of her studies in theoretical linguistics: both film and language build on structural elements to result in a product, which is universal.
Edit acquired her writing and directing experience through working in an array of professional environments, including independent film and television industry in Montreal as well as studying and working in America and Europe. She has reported on film and jazz festivals as a cultural correspondent for over fifteen years.
Her first short film "Choice" was part of the official selection at Montreal's Zensa Media International Film Festival. Her first short documentary "In Trans" has won the Audience Choice Award at The Fifteen Minute International Film Festival, and it is in the official selection of ARFF Amsterdam International Awards. It was selected as a "semi-finalist" at the Toronto Female Eye Festival together with the Toronto International Film Festival as well as at the Women's Voices Now Online Film Festival. Her satirical film "In Praise of Angela" was chosen by the Wexner Center for the Arts' annual Ohio Shorts competition, a showcase of 15 of the best Ohio-made films of the past year. She has written, directed and produced several short films since then, primarily narrative fiction and documentary.