Inspired by the dark and grim stories of Edgar Allan Poe, "Variant U" is the terrifying tale of a man haunted by the ghosts he sees. Sick of cohabitating with the unaware living, the ghosts compel him, the only person who can see them, into unleashing a deadly virus on human-kind. But does this newfound terrorist actually see ghosts or is he just insane!
Director Biography – 
Brent Peterson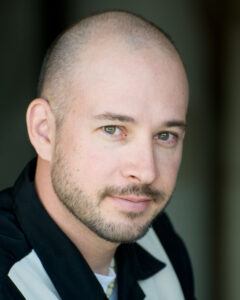 Brent started making films as a kid with his friends and siblings on VHS videotape of all things! He progressed to shooting on 16mm film and finally video and modern digital cinema formats. He now has over 20 years professional experience in documentary, narrative, commercial, broadcast and corporate filmmaking. During his career, he has worked notably as a writer, director, producer, director of photography and editor.