Mansa, an African woman with albinism has had her arm hacked off by Natron the witch doctor in the name of witchcraft. Robbed of her security, career and dignity, Mansa now hunts Natron in a bid to confront him and seek her revenge.
The film stars Africa's first ever successful model with albinism, Refilwe Modiselle, with an all African supporting cast. There are very few films in the world that feature positive representation of people with albinism and as a result, the film has been widely publicised across Africa.
This important story highlights the plight of this vulnerable, outcast group and shines a light on a dark practice which still takes place in parts of Africa today.
Director Biography – 
Luke Bradford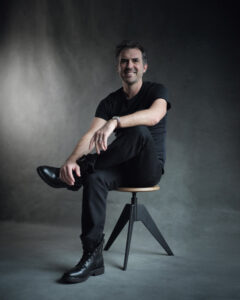 Powerful stories soften the hardest of hearts – this is what continues to motivate me.
My mission is to collaborate with the best talent in the world, creating stories that entertain, stir debate and ultimately stimulate positive action.
In July 2019 I directed the 2nd unit for 'Marcella' series 3 starring Anna Friel for ITV and Netflix. I was given 35 scenes with lead cast across 5 episodes to be broadcast in 2020.
I have filmed in over 30 countries, worked with diverse cultures and witnessed some extremes of life. These experiences and a passion for social awareness have shaped my storytelling – bold, surprising narratives that leave audiences thinking and wanting more.
Project Links