It is estimated that collective human knowledge is doubling every 12 hours. Yet, the common approach to education is stuck in a model developed over 200 years old. A CURE FOR THE COMMON CLASSROOM is a feature-length documentary that explores the fundamental changes schools must make to reorient education in order to meet the needs of our rapidly changing planet and create better humans.
Going beyond theory, this documentary showcases real world examples from some of the most innovative high schools in the world as seen through the eyes and experiences of three graduating seniors.
With contributing interviews from innovators such as Sir Richard Branson, Simon Sinek, and Todd Rose, the overriding message of A CURE FOR THE COMMON CLASSROOM is the potential of a grassroots revolution in education and the ability of positive, truly student-centric learning to redefine schooling, in order to foster the much needed, reimagining of our education system.
Director Biography – Andy Hourahine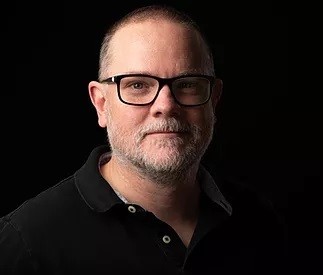 ANDY HOURAHINE (b. 1973) is one of the founding partners of 519 Films and acts as the creative director and technical lead on most projects. Andy began his love for film and multimedia in high school where he began writing and directing plays and short films. He went on to study film at Ryerson University, as well as, architecture and the impact of the media on the community at the University of Waterloo where he graduated with Dean's List honours. His thesis project and subsequent television show, The Active City, involved the marriage of his multiple disciplines and won him the Queen's Diamond Jubilee Medal in 2013, recognizing him as a distinguished Canadian.
Andy's ability to weave heartfelt storytelling with commanding visuals has led him to provide sought-after content for numerous organizations such as the CBC, Bell Media, Rogers Television, White Pine Pictures, the University of Waterloo, Osteoporosis Canada, and the 2015 Pan Am Games in Toronto.
Some of Andy's recent works have included:
BREAK ROOM – Award Winning Short Film (writer / director)
LIKE – Digital Short Film (writer / director / DoP)
MOVE – Documentary TV Series (writer / director / DoP)
ROBBIE ROBERTSON: TESTIMONY – Feature Documentary (Camera Op)
CURTAIN CALL – Documentary TV Series (writer / director / DoP)
MARGARET ATWOOD: ADVENTURES – Feature Documentary (Camera Op)
THINK GLOBAL – Feature Documentary (writer / director / DoP)