Synopsis
The Great American artist Oliver Black (Xander Berkeley) wakes to discover his wife Evelyn (Sarah Clarke) has died in their bed overnight.
Brimming with magical realism, we enter a world in which the misconceptions of our belief in a solid reality are revealed. Space and time bend in a way to challenge the audience with what is real, what is an illusion, and what is beyond…
ALCHEMY OF THE SPIRIT explores the mysteries which transcend our physical universe and open a doorway into a different dimension, where ultimately, in the aftermath of death, there is an evolution of life which expands awareness, serenity, and inner peace.
"There is a real existential beauty in this story that is fully realized emotionally through the use of light and color. Cinematography is magical. Hypnotic." – Debbie Lynn Elias, Film Critic
"Achingly beautiful." – Jeremy Knox, Film Threat
"Dripping with theatricality… Spectacular. Alchemy of the Spirit is a genre-bending ode to art and romance. It's a visual love poem." – Liz Whittemore, Reel News Daily
Director Biography – Steve Balderson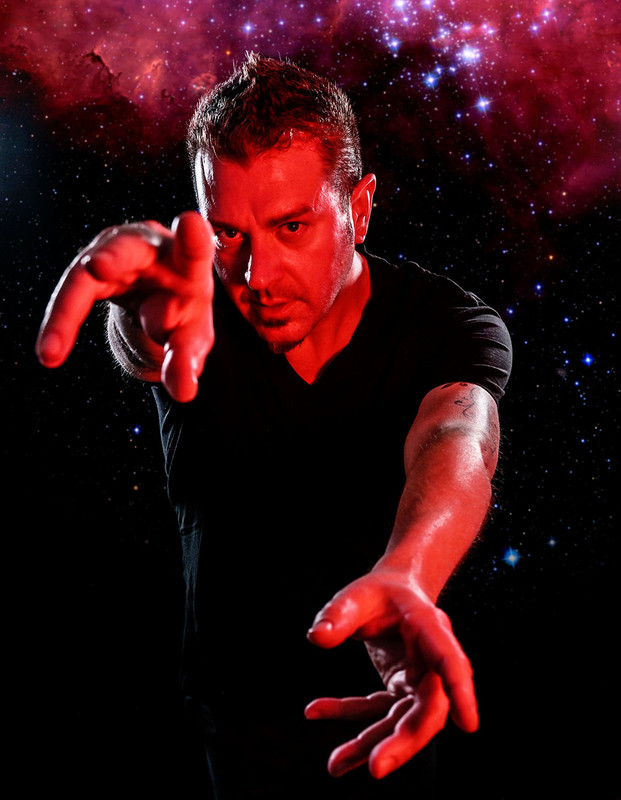 Roger Ebert gave Steve's film, FIRECRACKER, starring Karen Black and Mike Patton, a Special Jury Award on his annual Best Films of the Year list. His first film PEP SQUAD premiered at the Cannes Film Festival at Le Marché du Film then became a 90s cult classic. In 2011, the U.S. Library of Congress selected his film THE CASSEROLE CLUB, starring Kevin Richardson of the Backstreet Boys, for its permanent collection. In 2015, his film EL GANZO won Best Feature, Best Actor and Best Cinematography at the Salento International Film Festival in Italy.
Film Threat magazine says, "Balderson makes movies that are so gorgeous that it's not unreasonable to say that, cinematographically at least; he's the equal of an Argento or Kubrick in their prime. Some people have perfect vocal pitch, Steve has perfect visual composition."
Interested not just in film but also architecture, design and elements of time and space, Balderson's milieu is all-inclusive and his work bears an unmistakable, individual stamp. Though he chuckles when he says his idea of a good time is 'going out to sketch a story board,' he's not kidding. Driven and prolific, in 2018 Balderson directed his debut music video for Jane Wiedlin of The Go-Go's.
In 2020, Steve published his first book called "Filmmaking Confidential: secrets from an independent filmmaker" which debuted in the best-seller charts on both Amazon and Audible.
Also in 2020, Steve produced a radio play of Ibsen's HEDDA GABLER, starring Theatre World Award winner Jennifer Grace as Hedda. The audio play was given four-star review by Audio Drama Reviews critic Michael Bergonzi who writes, "Dikenga Audio's first sonic melodrama is the quintessential audio play in both content and form."
More information can be found on www.SteveBalderson.com or www.DIKENGA.com