A parallel inquiry into the mysterious appearance of a pair of strange birds on a Brooklyn fire escape alongside a personal study of human fertility and twinning.
Exploring human/non-human entanglements and (odd)kinships spawned in assisted reproductive technologies, the film tracks a search for the origin of a fugitive pair of birds while investigating the circumstances of the filmmaker's own twin pregnancy. The paired studies riff on doubling puns and human/bird analogies while troubling binary formulations that differentially privilege paired concepts like culture/nature, human/animal, intention/accident, success/failure. On an initial hunch that the bird pair might belong to a magician, the filmmaker follows multiple false leads that lead her in various directions and to alternate discoveries. The filmmaker also stages 'reenactments' of the birds' appearance featuring her twin sons dressed in homemade fancy bird costumes. Throughout, the filmmaker is led to retrospectively examine the copious medical records tracking hormone levels and egg production during fertility treatments in conversations with her own doctor. Experts additionally discuss the circumstances surrounding the mistake (medically speaking) of human twinning, the unregulated commercialization of assisted reproductive technologies in the US, and the significant racial and socioeconomic disparities in access to these procedures.
Director Biography – Melissa Friedling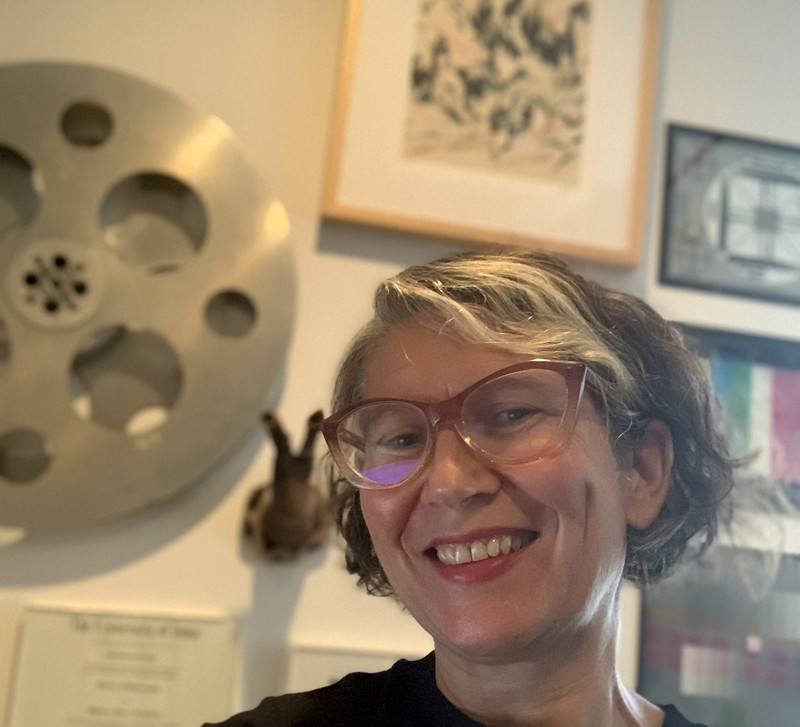 Melissa Friedling is a film artist interested in complex processes, temporal intervals, and the relational jumble of human and the more-than-human matter. Much of her work begins with a found or 'happened upon' artifact that prompts an excavation of the marginalized and sometimes metaphysical narratives contained within it. Her films and videos have been exhibited internationally at venues including Tribeca Film Festival (NY), PS1 MoMA (NY), Athens Institute for Contemporary Art (ATHICA), Hallwalls Contemporary Art Center (Buffalo), Art Space (New Haven), Microscope Gallery (NY); Experiments in Cinema (NM); Cornell Cinemas, Everson Museum of Art (Syracuse), Apexart (NY), New Orleans International Film Festival, Ann Arbor (MI), Atlanta Film Fest, Women in the Director's Chair International Film & Video Festival, Black Maria Film & Video Festival, International Women Directors' Film Festival (Créteil, France), International Lesbian Film Festival IMMAGINARIA (Bologna). She has been an artist in residence at the International Studio and Curatorial Program (NY, NY) and is the recipient of a Fulbright Award, a Yaddo Residency Fellowship and artist's grants from the New York Foundation for the Arts and the New York State Council for the Arts. She lives in Brooklyn and teaches at The New School in New York City.