They were America's "Most Wanted" fugitives.
They were two priests and a nun who broke the law to follow a higher calling.
Director Biography – Susan Hagedorn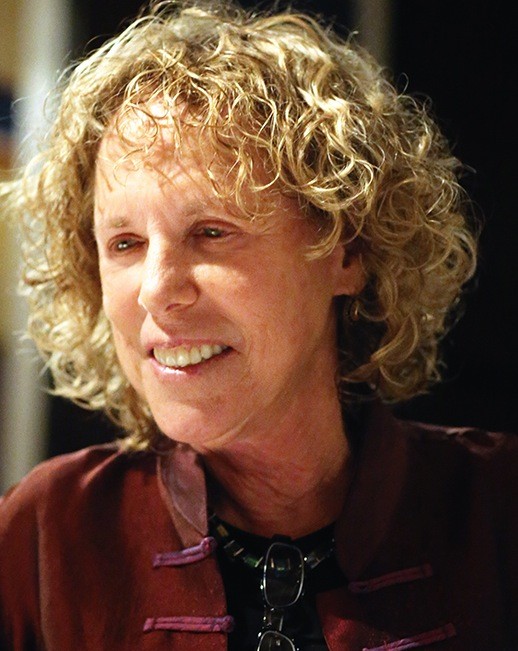 Dr. Susan Hagedorn is a filmmaker whose life and career have been dedicated to social justice as an activist, nurse educator, nurse practitioner, and philanthropist.
DEVOUT AND DANGEROUS marks Sue's second documentary outing featuring Fr. Daniel Berrigan; her first film, "Seeking Shelter," was a lyrical short about Block Island's love affair with Daniel and philosopher William Stringfellow as the island preserves its land and legacy of providing shelter to poets, writers, and resisters.
Sue also directed and produced the documentary "Deputized," which explores the fatal stabbing of Marcelo Lucero, an Ecuadorian immigrant who lived on Long Island and who was killed in 2008 in a hate crime. For her work on "Deputized," Sue received the Humanitarian Award at the Long Island International Film Expo, and the Imagen Award from the Imagen Foundation. "Deputized" was broadcast on the World Channel/PBS.
Throughout her healthcare career, Sue has been a vocal champion of the role that nurses play in the health of communities, families, and individuals. She serves on the Board of Directors of the Nurse-Family Partnership (NFP), an organization serving first-time moms living in poverty and their children, and received that organization's highest award, the Robert F. Hill Award for Exceptional Impact. She combined her passions for filmmaking and for nursing on a collaboration with NFP and StoryCenter to create "Nurstory," a digital project that brings nurses together in a workshop setting to make short docs from stories they find in themselves and in each other. To date, Sue has made more than 20 films about nursing.
Sue earned a B.S. in Nursing from the University of Massachusetts Amherst College of Nursing, an M.S. in Maternal-Child Nursing, and a Ph.D. in Nursing at the University of Colorado, where she is an Associate Professor Emeritus. She has been widely recognized for her contributions to healthcare and nursing, being a recipient of Colorado's Nightingale Award and the Kathleen Ann Mullen Memorial Award for Outstanding Contributions to the Field of Adolescent Health in the Rocky Mountain Region. She is a Fellow of the American Academies of Nursing and Nurse Practitioners.
After retiring from faculty as associate professor in 2006, Sue pursued her interest in film and media studies, earning a graduate certificate in documentary studies in 2008 and a master's in media studies in 2010 from The New School in New York City. This second career has allowed Sue to take advocacy to a whole new level. As she puts it, there's a critical need for "media-savvy nurses and nurse-savvy media."