imperfect is a story of artists…who live and perform with the uniqueness of disability, and have historically been denied their place in the spotlight.
The documentary follows a company of actors with all nature of disabilities – from spinal cord injury to Parkinson's Disease, cerebral palsy to autism – as they attempt an unprecedented version of Kander, Ebb, and Fosse's beloved musical Chicago. Capturing the raw, honest stories of the actors inside the production process and outside the theatre in their everyday lives, imperfect reveals a rare behind-the-scenes look at talented artists who push to succeed as professional performers, no matter the obstacles.
imperfect crushes stale notions of disability and affirms the human condition…in all its many forms.
Director Biography – Brian Malone, Regan Linton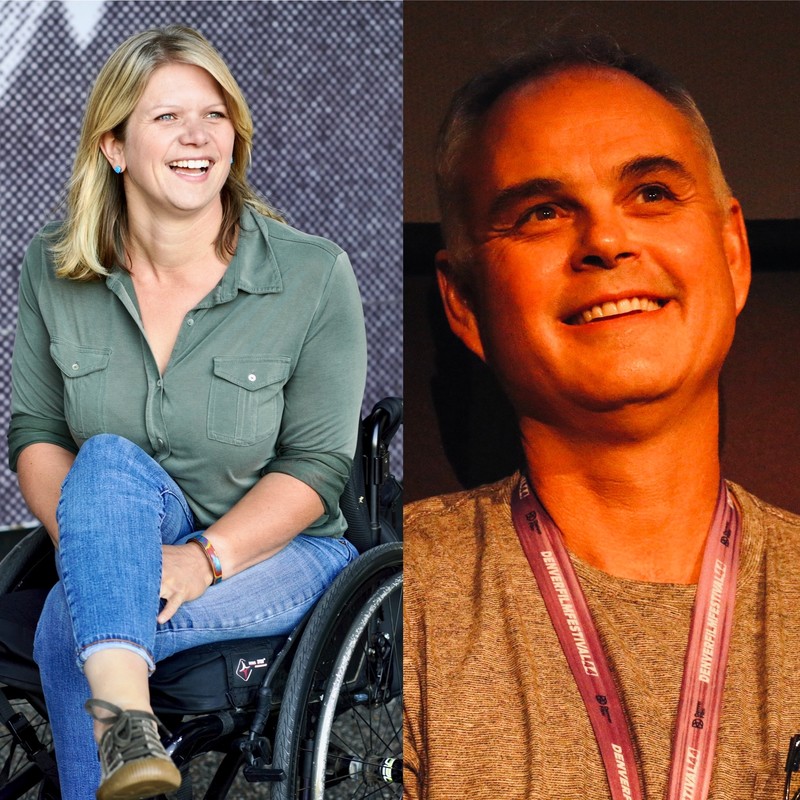 Regan Linton (Co-Director), MSW, MFA, is an actor, director, writer, and theatre artist from Denver, CO. As a paraplegic theatre professional, Regan has become a nationally-recognized advocate for inclusive practices in the arts, and consistently works with national theatre, film, and television communities around engaging disabled artists. She creates both original work and adaptations of established works that are re-envisioned through the lens of disability aesthetics, and upend stale narratives about non-normative humans. Professional acting credits include Oregon Shakespeare Festival, La Jolla Playhouse, Mixed Blood (MN), the Denver Center for the Performing Arts, Pasadena Playhouse, The Apothetae (NY), and Phamaly. Writing highlights include New Mobility Magazine, Theatre Forum, TCG Diversity Salons, and Chalk Rep (LA). Regan was recently honored with the 2020 Denver Business Journal 40 Under 40 Award, the 2017 True West Award for Colorado Theatre Person of the Year, and UC San Diego's Triton 40 Under 40 Award. – www.reganlinton.com
Brian Malone (Co-Director) is a storyteller specializing in documentary films and music. His films capture the intimate human perspective of society's most pressing contemporary issues, and he strives to educate, inform and entertain audiences while helping them become more aware of the world around them. Feature documentary films include News Matters (2021), which chronicles the decline of local news journalism, and is currently screening on PBS stations across the country. Malone's work has been featured nationally on PBS, Netflix, Hulu and other large broadcast platforms, and has been recognized for excellence by the journalism and broadcast communities. Awards include a 2019 Columbia DuPont Journalism Award for Insight, an investigative news magazine exploring the intersection of gun laws and mental illness, as well as ten Heartland Emmy Awards. His award-winning documentary Re-Engineering Sam (2016) was selected to participate in the U.S. State Department's American Film Showcase (2018-2019), a distinguished international diplomacy program that brings unique American films around the globe.