American visual artist James Surls is well-known for using natural forms to inspire a greater understanding of our humanity. "James Surls: This Place, Everywhere" follows the internationally acclaimed sculptor's journey to create a monumental focal point for the Dallas Holocaust and Human Rights Museum that would help museum-goers feel a sense of context, a sense of peace, and ultimately a sense of hope, as they reflect on some of humanity's worst atrocities. In doing so, we see how our memories of the past can propel us into the future with greater promise.
James Surls has been producing art for over 50 years and has achieved notoriety among prestigious art museums and private collections all over the world. But when his friend and Life Director of the Dallas Holocaust and Human Rights Museum, David Bell, commissioned James to create a large sculpture to act as a centerpiece to the museum's garden, David knew the responsibility to create something thought-provoking and inspiring would be immensely challenging, both artistically and logistically. David Bell knew James Surls would respect and accomplish a thought-provoking and inspiring piece of work.
David comes from a family of Holocaust survivors, including his father, Frank Bell, one of the founders of the Museum, who have shared their memories and educated their community about the complex forces of evil and intolerance since their escape from Nazi violence. In contrast, James' non-Jewish upbringing in rural Texas makes him a seemingly unlikely choice for this commission. Nevertheless, David sees James as a kindred spirit who was able to translate the horrors of the Holocaust into a meaningful and beautiful memorial.
While some had imagined the sculpture would be one that illustrated the brutality and violence of the Holocaust, James believes in mixing imagery from the Jewish tradition with symbolic, naturalistic structures to bring a more promiseful vision to visitors, as they reflect on their experience in the museum.
In constructing a work of this scale, he must also consider how the piece will actually be transported from his studio, deep in the Rocky Mountains, and delivered to its final resting place at the museum. They anticipate the finished sculpture will only just fit onto the truck for transport to Dallas, but any errors in this process could ruin everything.
When the sculpture finally arrives safely in Dallas, James, David, Betty Jo Bell, and other members of the Museum committee wait eagerly to experience James' work in its intended environment. A sense of fruition, of the dreams of their ancestors becoming a reality, a sense of how art like this will help people look back and move forward becomes apparent as the piece is unwrapped and lowered into place.
Upon first viewing, Jack Bell, David's older brother, a former President of the Board, and Dallas' youngest Holocaust survivor, reflects on how the artwork honors his parents and all the relatives murdered, and completes one piece of an emotional puzzle that for so long has been unfinished.
While the completion of the museum and the installation of James Surls' work reflects the culmination of a dream, it is also another step of the Dallas Holocaust and Human Rights Museum's mission to dispel hate and speak up against injustice, in this place and everywhere.
Director Biography – Zach Jankovic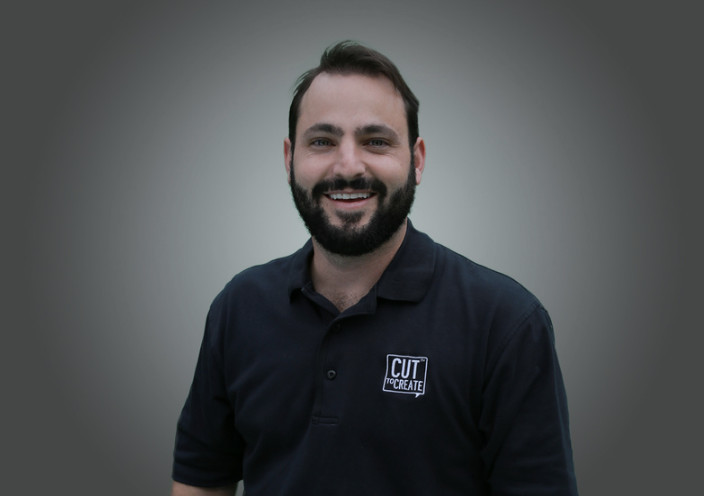 Born and raised in Houston, TX, Zach is an H-Town boy through and through. After receiving a Bachelor's of Fine Arts degree from the University of Colorado at Boulder film school, Zach worked as an editor and producer for companies in Boulder, Aspen, and Los Angeles. In 2011, Zach moved back to Houston to start Cut To Create with the goal of creating meaningful and exciting media content while giving his clients an incredible customer service experience. He has produced, directed, and edited the award winning short documentaries "Tourette Syndrome: Up Close" and "The Astronaut's Secret".