Only the Earth and the Mountains interrogates the narrative of settler colonialism in the American West by white pioneers and its implications to society today by examining the repercussions of the Sand Creek Massacre, in which more than 200 Cheyenne and Arapaho people were murdered by U.S. Cavalry troops on November 29, 1864. In speaking to the survivors' descendants, it becomes clear that this event is a living, perpetual loss—one that should not be forgotten.
Director Biography – 
Elleni Sclavenitis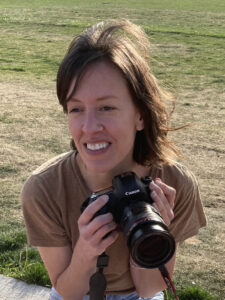 Filmmaker Elleni Sclavenitis's documentary work considers the world through the lens of history and explores repressed historical events in order to expose the power structures underlying conceptions of historical truth. Through all of her projects, Sclavenitis aims to show how the past reverberates throughout the present in significant and often unacknowledged ways. She has exhibited at venues including Kasseler Dokfest in Kassel, Germany; Schikaneder Kinosaal in Vienna, Austria; REDCAT and The Museum of Jurassic Technology in Los Angeles; Orange County Museum of Art in Newport Beach, CA; and The Hirshhorn Museum in Washington DC, among others. She has worked as a film editor in Los Angeles and taught in the art department at Otis College of Design. She received her MFA from California Institute of the Arts.
Project Links