Sammy, the little brother, searches the streets of San Francisco to find Quinn, the older brother, to bring him home for Thanksgiving. Quinn, who suffers from mental health issues, has been missing for 5 years. He's been on an imaginary quest to find his sublime Dulcinea melody. Sammy decides to help his older brother find his Dulcinea with the hope his love and dedication can somehow heal him and bring him back to the family.
Director Biography – Christopher Coppola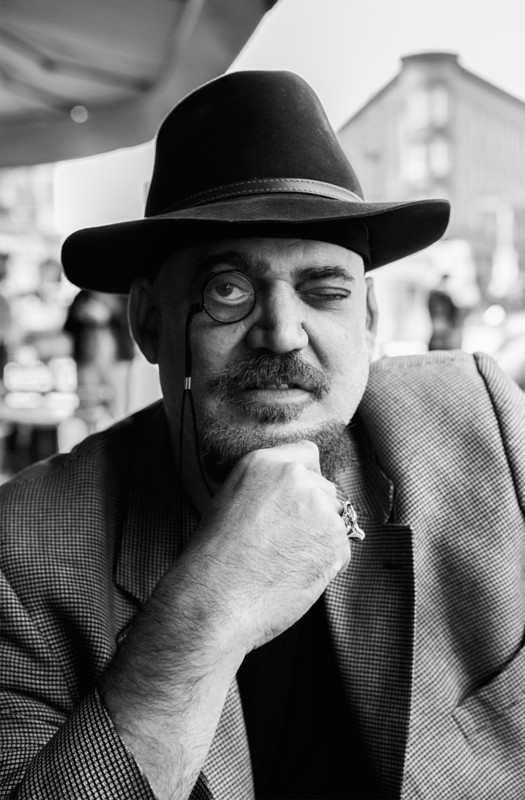 As President of Christopher R. Coppola Enterprises, Christopher Coppola has been a champion of and leader in digital media for over two decades. He has directed eleven features films and numerous television shows. He has developed and produced content for alternative distribution and interactive platforms. He premiered his "HD: American Portraits" on the Wal-Mart in-store network, which reached over 160 million people. Coppola was also known as the "Biker Chef" who traveled the country's blue highways with his trusted comrade "Biker Cat" following a noble quest to celebrate the endless diversity of people, their cultures, and cuisine. Coppola's company produced a reality show series
"The DigiVangelist" which features Coppola seeking out the latest innovations in creative technology, but making sure to keep the heart and soul of the human endeavor intact.
Coppola is deeply committed to education. Besides being an associate professor of film at the San Francisco Art Institute, Coppola frequently lectures at other schools like CSU San Francisco, Chapman University, Columbia University Chicago, Los Angeles City College, University of Nevada Las Vegas, University of New Mexico Grants and Broadview School of Electronic Arts.
He's also participated on many professional panels regarding Digital Filmmaking including HD Expo, NAB, SHOWWEST, American Film Market, DGA Digital Day, Cinequest,
New Media Expo and ICE in Canada.
However, Coppola's dedication to digital education does not stop with students. In 2006 he created Project Accessible Hollywood (PAH), a non-profit organization that brings digital empowerment to underserved communities and individuals worldwide. Designed to teach the "everyday person," PAH seeks to educate people on using simple digital media equipment while encouraging them to express themselves artistically. Through its free, new media festivals, PAH brings technology, education and community engagement, while supporting artistic expression through a digital storytelling competition. To date, Coppola has held forty-four, digital media festivals, called PAH-FESTs, across the U.S. and abroad.
A member of the prolific Coppola family, Christopher studied music composition at Redlands University, where he received the prestigious California Arts Council Award
for his opera "Plato's Cave," and for his clarinet quintet "Reverie." He then went on to study film at the San Francisco Art Institute where he made several award-winning student films before graduating in 1987.