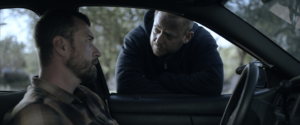 Veteran Sam struggles to find a legitimate way to make ends meat. He finds himself doing what he knows best – Following orders. This time from the crime underworld. Plagued by post combat residuals, Sam falls apart as the world around him forces him into madness.
Director – ANDREI lapionak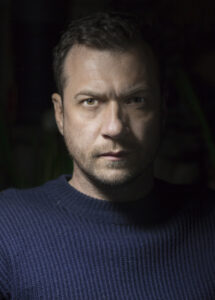 Andrei Lapionak has always had an interest in film from a young age and went on to achieve a Bachelors degree in Media and Film. He has been involved in many productions both in front of and behind the camera. He has worked on and acted in such productions as "Stranger Things," "Independence Day 2," "Preacher," "Deputy," and others. He created his first short film "Periphery" almost entirely as a one-man crew project. Since then, he joined forces with DarkRoad Pictures and was able to combine his skills with like-minded talents.
This new team has produced music videos for such artist as Struggle Jennings and David Wade, wherein Andrei wore multiple hats in writing, directing and editing in those projects. Andrei also wrote and directed a local commercial for an Albuquerque rehab house and is currently in the post production phase of his second short film, which was produced by the same team as a passion project.
PRODUCER – mando hernandez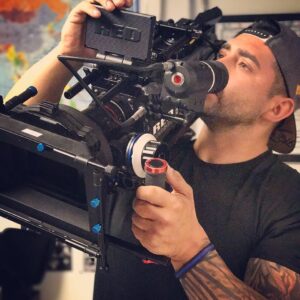 Mando is an aspiring cinematographer and camera operator. Born in Oakland California and raised in the San Francisco East Bay. At 18, Mando began his career at KICU TV as a sports videographer for the Emmy award winning "High School Sports Focus" and "A's on a Deck Show" for Major League Baseball Oakland Athletics. In 2012, Mando leaped towards pursuing his life long dream of joining major motion studio pictures and developing indie films in the quickly growing Albuquerque, New Mexico Film Community.
Mando is a proud member of the IATSE 480 film Union. and has worked on a variety of Hollywood feature films and national commercials. In 2017, Mando created Darkroad Pictures and in 2019, Darkroad Rentals was formed. It's been a dream come true to create a production company and this is just the upward journey for Mando and Darkroad Pictures.
PRODUCER –
mando hernandez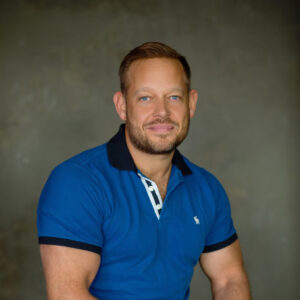 Tamas Nadas was born on November 27, 1978 in Budapest, Hungary. He is an American actor, producer, stuntman, a retired police detective, along with Being a three-time World Champion and eight-time European Champion in Martial Arts. Tamas has worked on numerous films, most notable among them are Busy Day, The Last Sentinel, Battle Planet, The Martial Arts Kid 2: Payback, and Perps.
Tamas also owns and operates Busy Day Productions, and is co-owner of Dark Road Pictures, a Broadcast & Media Production Company that specializes in producing action films in its Albuquerque, New Mexico headquarters.
Growing up in Budapest, Tamas' life revolved around karate from the time he was three years old. In fact, by the age of 22, he was a World Champion and 8-time European Champion in Martial Arts, and was granted an O-1 Visa and US Citizenship based on his "Extraordinary Ability and Achievements." Tamas chose to begin his American journey in the Big Apple.
While living in New York City, Tamas rigorously studied acting at the T. Schreiber Studio and continued to train and sharpen his martial arts skills for stunt work and acting roles. Then in 2005, Tamas moved to Los Angeles. It was in LA where he landed his first major role on The Last Sentinel with Don "The Dragon" Wilson. Shortly afterwards, Emilio Lavezzi would cast Tamas in an action short film titled, The Exchange. Tamas would go on to also produce several award-winning shorts. He'd later co-produce Argo 2 with Attila Arpa, with the full theatrical version released in Hungary and a handful of other European countries.
Tamas continued his acting education for years at the Ivana Chubbuck studio and at the Lee Strasberg Academy.
Tamas recently produced the movie called Millennium Bugs and the award winning short film, Perps, which starred Lou Ferrigno.