After her comedy video with the school baseball team goes viral, a plus-size broadcasting student discovers that locker room talk is not just talk.
Director Biography – Polly Pierce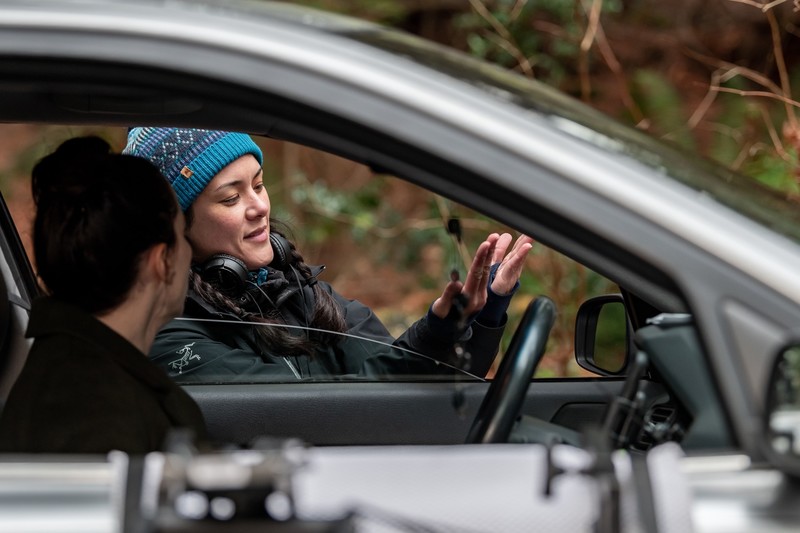 Polly is an Australian/Canadian dual citizen with biracial ethnicity (Chinese and Caucasian) and has worked throughout Australia, Canada, Mexico and Hong Kong.
After receiving her BFA: Film and Television Production (High Distinction) from the Queensland University of Technology, Polly was the cinematographer on numerous narrative short films, two of which were awarded funding from Screen Australia, Screen Queensland and the Pacific Film and Television Commission. One of these films, the moody, Colonial Australia-based drama, "Blood Hollow," won the Rising Star Award and screened at the Canada International Film Festival (2011) and won the Silver Lei Award and screened at the Honolulu International Film Festival that same year.
In 2017, Polly branched out into directing, producing and editing while also being the cinematographer on a short film for the Twin Peaks Short Film Contest. Her film, "The Owls Are Not What They Seem," was a third-place finalist and screened in front of a sold-out crowd which included Twin Peaks: The Return Executive Producer, Sabrina Sutherland, and actors Sherilynn Fenn, Kimmy Robertson and Chrysta Bell.
Polly recently wrote, produced and directed two short films, the award-winning, supernatural dark comedy "Wytch Craft" and the pandemic set rom-com, "Dependable Pandemic Life Partner," and is currently in development on a feature-length documentary about the BC Crown Counsel's poor handling of Domestic Violence cases.
In her over a decade long career in film and television, Polly has amassed over 80 professional credits as a 1st Assistant Camera and 2nd Assistant Camera working on feature films such as the French/ Australian co-production The Tree (2010) and the upcoming Netflix film Spontaneous (2018) and television series such as Bletchley Circle: San Francisco (2018), Girlfriends Guide to Divorce (2016/17), the Apple TV series Home Before Dark (2018/19) and the Steven Spielberg produced sci- fi, Terra Nova (2011) as well as countless commercials and music videos. She is professionally affiliated with the Western Canada International Cinematographers Guild – ICG 669.