All of humanity has been infected with a rage zombie virus that lies dormant until triggered by adrenaline spikes in its host. A love triangle consisting of ZACK, his wife, GABI, and their best friend, PATRICK, have escaped the city and taken refuge in a desolate desert home. The trio must control their emotions and most primal instincts in order to keep from turning into a monster.
Director Biography – Sam Quinn, Connor McLean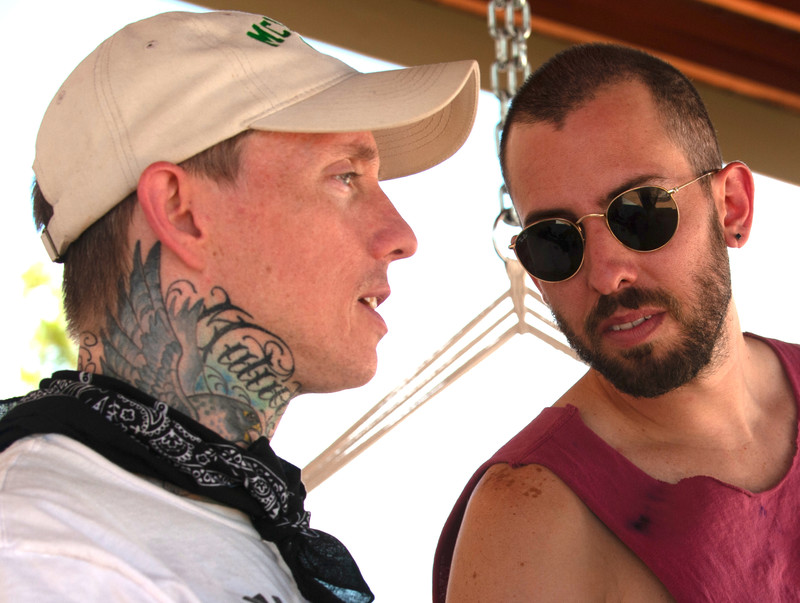 Stay Calm is the first collaborative effort between Sam Quinn and Connor McLean. The duo met in the theater department at Santa Fe University of Art & Design in 2004. Fifteen years later they reconnected over coffee in Los Angeles to discuss concepts for a horror film.
Sam Quinn is an actor, filmmaker, and musician from Taos, New Mexico. After college he cut his teeth in the Chicago theatre scene where he performed in numerous productions and wrote and produced two original rock musicals. Sam can also be seen on the big and small screens. He's had supporting roles in Jane Got A Gun, Transcendence, Independence Day: Resurgence, Better Call Saul, and others. Most recently he's been busy directing music videos and short films.
Connor McLean is a writer/director from High Point, North Carolina. After studying acting at the North Carolina School of the Arts in high school and later at Santa Fe University, Connor made an independent feature film and started an arts festival in North Carolina before moving to Los Angeles to focus on writing where he's taken work developing projects in a wide variety of genres including half-hour, hour-long, feature, and recently, animation.