Brave and resilient sex trafficking survivors around the world share their struggles to break free from their past and find hope for the future.
Synopsis
With 45 million sex trafficking victims worldwide, only 1% manage to escape. SURVIVING SEX TRAFFICKING examines the ongoing struggles of survivors as they fight to break free of their past, heal their bodies and minds and find hope for the future.

Executive produced by Alyssa Milano, Jeannie Mai and Jeezy, filmmaker Sadhvi Siddhali Shree, (STOPPING TRAFFIC: THE MOVEMENT TO END SEX-TRAFFICKING) travels across US, India and Ethiopia to hear these powerful stories and shine a light on this horrific epidemic.
Director Biography – Sadhvi Siddhali Shree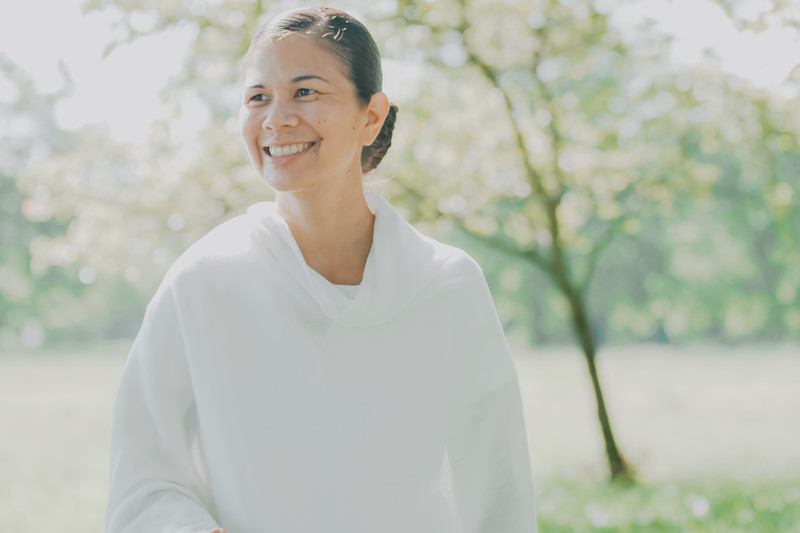 Sadhvi Siddhali Shree is a Jain monk, US Army veteran, social justice advocate, author, and documentary filmmaker. After watching a film about sex trafficking, Shree was inspired to work with activists to expose the horrors of the 150-billion-dollar industry. Her first film, STOPPING TRAFFIC: THE MOVEMENT TO END SEX TRAFFICKING, received awards from festivals and international attention on this important issue.

With her team of filmmakers and monks, Shree travels around the world to women's shelters and to victims who are ready to talk, share their stories, and fight for a better future. With her sophomore feature SURVIVING SEX TRAFFICKING, Shree calls for empathy and understanding for ostracized survivors to help them heal from the tragic wounds caused by sex trafficking.

Shree met her spiritual guru after dissociating with the Catholic Church in high school, and later became the first North American female Jain monk. Her teachings helped her recover from the PTSD resulting from serving as an Army medic. They also allowed her to recall her own child sexual abuse, which she suffered at the age of 6. Armed with her teachings as well as her passion to help survivors and end trafficking, she has devoted herself to aiding victims of abuse.