Widowed and retired professor, Bernie lives a rather well-worn life in his house in the mountains. When a mysterious young couple moves in next door, his peaceful life is challenged as their constant brawls bring back painful memories of his past.
Driven by a burning desire to unearth the truth, he gathers the courage to follow the young couple into the forest one day hoping to find answers about his deceased wife. What happens there will change the course his life forever.
Director Biography: SEJ SARAIYA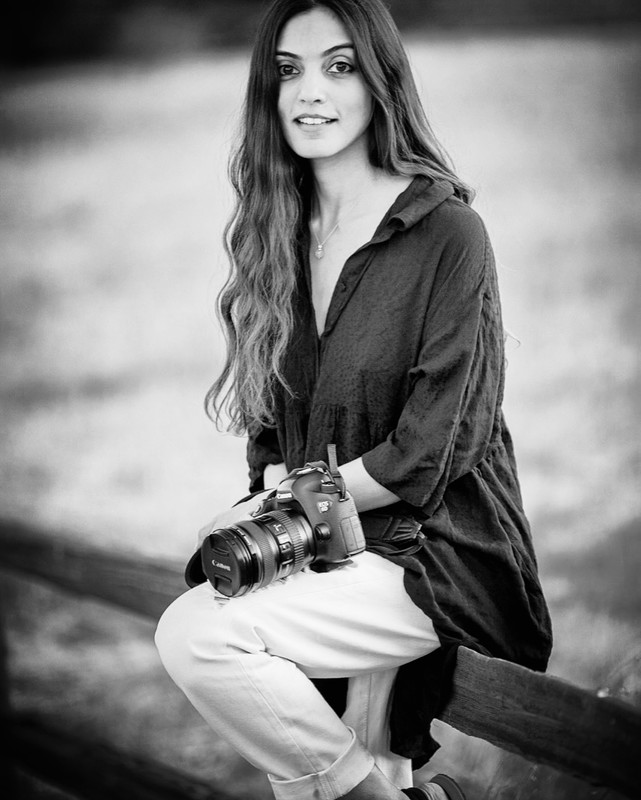 SEJ SARAIYA is a writer & filmmaker who graduated with an MFA from the University of Southern California. Her work, both photography and film explore the themes of consciousness, ancient wisdom, self-love, and usually have women in a lead role. Her photographic documentation of remote cultures around the world have been displayed in art galleries worldwide, and at museums, airports, and universities in the United States.
Her debut short film THE LANGUAGE THEY SPOKE played in festivals worldwide and won awards for Best Experimental Film and Best Editing. She is currently in post-production stage on her debut feature documentary (which she wrote, directed and shot in the desert of India), KALBELIYA: THE DANCE OF FREEDOM, the story of a tribe of gypsy women who challenged the patriarchal culture they lived in and transformed their lives through dance, putting their community on the world map and their dance on UNESCO's List of Intangible Heritage. THE CURIOUS WOODS is her second short film.