Director Biography – 
Daniel McMellen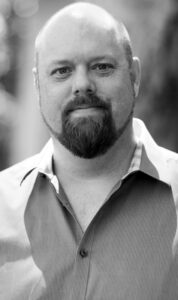 DAN MCMELLEN, Producer and Director of The Garage, grew up in the small town of Mission, Kansas. At the age of 16, Dan started his filmmaking career working for ABC's Monday Night Football and editing commercial spots for local television stations . By the time he was 18 he wrote, produced, edited and directed L'dor V'dor (From Generation to Generation). A historical documentary that told the story of a local Synagogue through the eyes of the children.
Dan went on to study film production at the University of Kansas Theater and Film Department. There he honed his skills by producing and directing over 60 student films. Dan's comedy short film, Fine Dining, won the Kansas City Film Jubilee's Best Collegiate Film and Best Screenplay award. The film also won the KAN Film Festival Best Overall Film award.
While in Kansas, Dan also became the Production Manager of the independent feature film Roads & Bridges, produced by the legendary filmmaker Robert Altman, who brought out to Los Angeles to oversee post-production of the film. Roads & Bridges went on to win the San Diego Asian Film Festival Best Dramatic Narrative Feature Film award and the Grand Jury Prize Award for the Cinemanila International Film Festival.
Most recently, Dan directed, wrote and produced his first feature film, Noble Things. The film stars the late Michael Parks, Ryan Hurst, Dominique Swain and was the film debut of country music legend Lee Ann Womack. The film went on to win numerous awards and gained theatrical distribution.
Dan currently lives in Los Angeles, where he works as Supervising Producer, Editor and Director for television and film.