When his friend goes missing in the summer of 1989, Jimmy learns that the Island isn't the only thing that's changing. Based on true stories from the community of Roosevelt Island, NYC.
Director Biography – Aimée Schaefer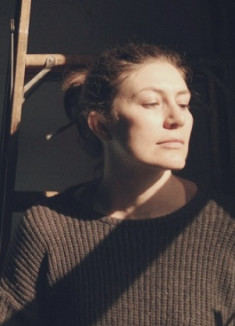 Aimée (pronounced EH-MEH) is a New Mexican film director, documentarian and screenwriter who began working in the film industry in 2006, journeying across the US and Mexico to participate in film projects in various capacities.
A recent graduate of New York University's Grad Film Program, Aimée is a recipient of the Spike Lee Fellowship and Hollywood Foreign Press Association Fellowship.
Aimée is especially interested in the symbiotic relation between narrative and nonfiction storytelling, focusing her stories on contained/underrepresented issues and communities. Residing in New York and New Mexico, Aimée is dedicated to the creation of socially conscious media and community storytelling.