A reluctant debt collector for a funeral home must pay a visit to old friends in default.
Director Biography – 
Andy Kastelic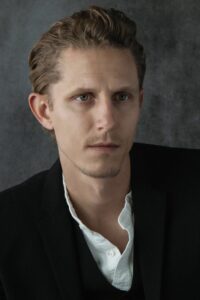 Andy Kastelic is a director, actor, and writer from Albuquerque, New Mexico. Following his theatre studies and film work in Washington and New Mexico, he attended the Lee Strasberg Theatre & Film Institute in Los Angeles. After a return to the Southwest, he earned a BA in Film from the University of New Mexico while continuing work as a filmmaker, writing and directing a number of award-winning short films through his production company, Balian Pictures. Driven by a fierce love for storytelling and cinema, he's out there now, chasing the good and powerful story.