Walfrido Larduet, a lonely electrical inspector, dreams of the Red Woman, whose image persists and becomes an obsession. Something tells him she is near. Over the course of a day, Walfrido will follow her trail as he travels through the suburbs of an infested city.
Director Biography – José Luis Aparicio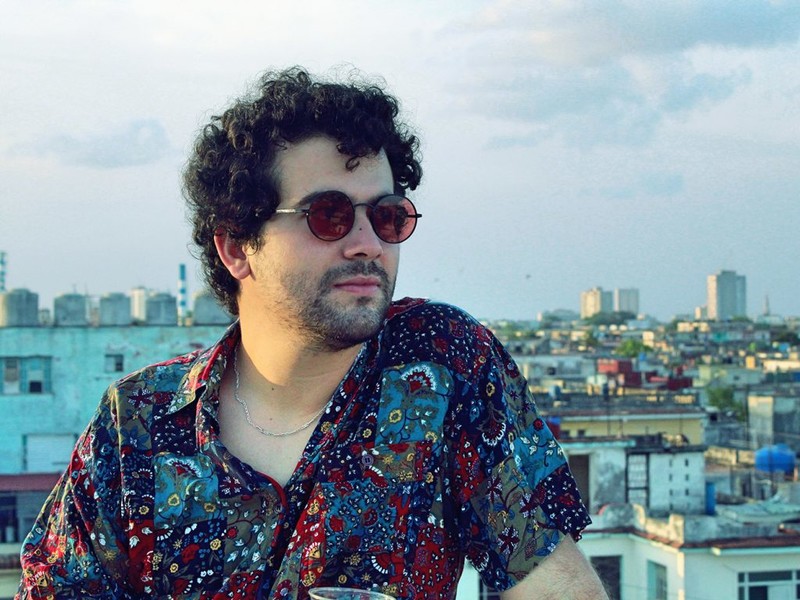 José Luis Aparicio Ferrera (Cuba, 1994), independent filmmaker, critic and curator. B.A. in Film and Television Directing from Cuba's University of the Arts (ISA). His graduation short-film El Secadero / Dryland (2019) won the Best Fiction Award at Panamá's BannabáFest and Honorable Mention at Cinema Ciudad de México, as well as the Audience and Best Production Awards in Cuba's Muestra Joven. It was also selected for several film festivals in Latin America and the U.S., including Seattle Latino Film Festival, Guatemala's Festival Ícaro and Chile's BioBioCine.
His medium-length documentary Sueños al pairo / Dreams adrift (2020) was censored by the Cuban government due to its criticism of the regime's violent history. It had its world premiere in Argentine's BAFICI and has been selected for several European festivals like Germany's up-and-coming International Film Festival Hannover, Spain's Festival Internacional de Cine por la Memoria Democrática (FESCIMED) and Belgium's MAX Diversity Film Festival. It won the Best Cultural Representation Award at Argentine's Festival Internacional de Cine Austral (FICA).
His latest fiction short-film Tundra (2021) had its world premiere in Curta Cinema – Río de Janeiro International Short Film Festival and its North American premiere in the 2022 Sundance Film Festival.
In 2019 he was named amongst the "One hundred latinos that create and inspire a better future" by Colombia's Avianca magazine. As a film critic he created the Cine Cubano en Cuarentena / Cuban Cinema in Quarantine (CCC) initiative, a collaborative effort aimed at the preservation, research and exhibition of Cuban cinematic legacy. He has written about cinema and arts for magazines like Rialta, Hypermedia, El Estornudo, IPS Cuba, ADN Cuba and Cine Cubano. He also participated with three articles in the encyclopedia A Cuban Cinema Companion (2019, Rowman & Littlefield Publishers).
He worked as a programmer of the 2nd Mexico City Independent Film Festival and currently performs as head curator of Cuba's INSTAR Film Festival. For INSTAR (Institute of Artivism "Hannah Arendt", art institution founded by Cuban artist Tania Bruguera) he's also curating the exhibition Land without images: the absent in Cuban Cinema for 2022's documenta15 (Kassel). He was a member of the Mezcal Jury at the 33rd Guadalajara International Film Festival and participated in the 3rd International Film Residency "Castello Errante", organized in Italy by Occhi di Giove and Rome's Centro Sperimentale di Cinematografia. He's currently developing two feature films: the creative documentary El mar / The sea and the fiction project Ismael.