Mia, an Asian-American teenager, navigates her transition into womanhood while working on a dangerous, fast-paced Alaskan fishing boat.
Director Biography – Anika Kan Grevstad, Sasha Faust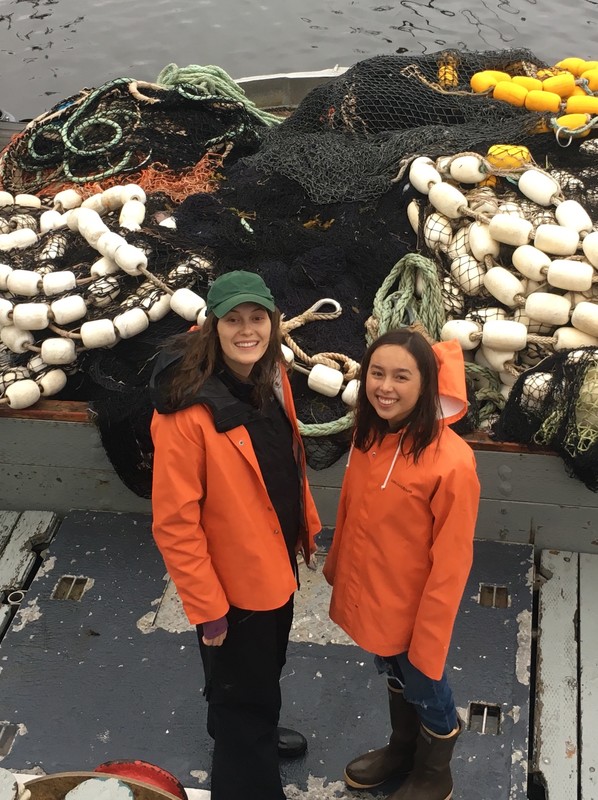 Anika Kan Grevstad is an Asian American director from Seattle, now based in Los Angeles. Her documentary short, NO ONE EVER REALLY DIES, won a Special Jury Award for new voices at the LA Asian Pacific Film Festival 2019. She has worked as a cinematographer and editor on numerous films including the feature documentaries NEVER CATCH PIGEONS (editor, Newport Beach Film Festival 2021), and THE JOB OF SONGS (cinematographer, DOC/NYC 2021). She graduated Summa Cum Laude from Colorado College with a B.A. in Asian Studies and Film Studies.
Sasha Faust is a filmmaker, writer, actor, and recovering perfectionist currently based in Los Angeles. She is a founding member of Broken Slate Productions and has written and produced multiple short films, including Uprooted (2018) and Half (2019). Originally from Santa Fe, New Mexico, she graduated Summa Cum Laude from Trinity University, where she was the recipient of the Baker Duncan Theater Scholarship for writing and acting.