In a remote village in Alaska, local singer/songwriter Byron Nicholai engages a new generation of Yupik natives using rap and beatboxing. Retelling traditional stories, he is helping young people forge a stronger connection to their cultural heritage and values, including music and dance, subsistence hunting, and protection of the environment. These lessons are now passed down by Nicholai.
Director Biography – Stephanie Alton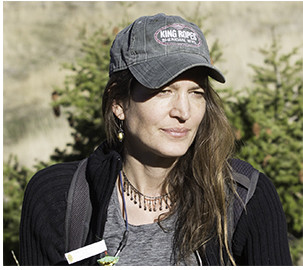 Stephanie Alton was born in Minnesota but now resides in Montana. Over the years, she has lived a life of extreme diversity, as she has worked in New York City as well as teaching and living in an Athabaskan Indian village in Alaska. Her work addresses retelling narratives anew to enhance and broaden understanding among communities and cultures.
Alton received her MFA from Pratt Institute studying photography and studied film at New York University. She is a working filmmaker, artist and photographer. Her current artwork is on exhibit at the Dana Gallery in Montana and is published at the Center on Contemporary Art in Seattle. Alton's film "Ridin' for the Brand" is distributed by Dark Hollow Films to over fifty universities and college libraries.