An LGBTQ American couple travels to India to adopt a child living with HIV in an Indian orphanage. Will the couple be able to cope up with the cultural challenges in India?
Director Biography – 
Tushar Tyagi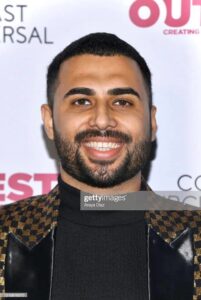 Tushar Tyagi is an Indian born and raised filmmaker. He holds a degree in Computer Engineering from College of Engineering Roorkee in India and a degree in Directing and Filmmaking from New York Film Academy. From a very early age, he realized he wanted to tell stories, and show life as art and art as life.