Hampton Sides
Panelist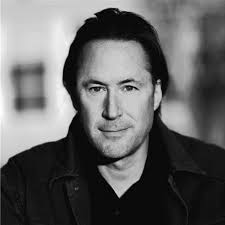 HAMPTON SIDES, 53, is the author of Ghost Soldiers, Blood and Thunder, Hellhound On His Trail, In the Kingdom of Ice, and other bestselling works of narrative history and literary non-fiction. He is editor-at-large for Outside magazine and a regular contributor to National Geographic, among other publications. His magazine work, collected in numerous published anthologies, has been twice named a Finalist for the National Magazine Awards in feature writing.
     Ghost Soldiers, a World War II narrative, has sold slightly over a million copies worldwide and has been translated into a dozen foreign languages. Ghost Soldiers won the 2002 PEN USA Award for non-fiction and the Discover Award from Barnes & Noble.
Hampton's Blood and Thunder, about the life and times of controversial frontiersman Kit Carson, was named one of the 10 Best Books of 2006 by Time magazine, and was selected as the year's best history title by both the History Book Club and the Western Writers of America. Blood and Thunder was the subject of a major documentary on the PBS program "The American Experience" and is currently under development as a television miniseries.
     Hellhound On His Trail (Doubleday, April 2010) is about the murder of Martin Luther King Jr. and the international manhunt for assassin James Earl Ray. The book was the subject of the recent PBS documentary "Roads to Memphis" and has been optioned by Universal Pictures for the screen.
His other books include Americana and Stomping Grounds.
        A native of Memphis with a BA in history from Yale, he lives in Santa Fe with his wife Anne. Hampton is an advisory board member of the Mayborn Literary Non-Fiction Conference and the Author's Guild of America. He has appeared as a guest on such national broadcasts as Book TV, The American Experience, the Today Show, the History Channel, Fresh Air, The Colbert Report, CBS Sunday Morning, the NewsHour with Jim Lehrer, and NPR's "All Things Considered."
Hampton is now working on a book for Doubleday about 1950, the early days of the Cold War, and the harrowing, heroic Korean War Battle of Chosin Reservoir.