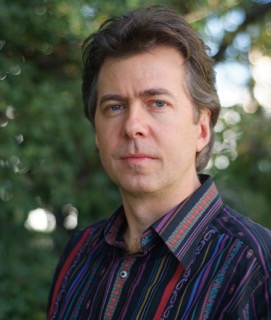 Kirk Ellis
Panelist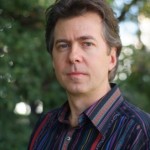 Kirk Ellis  won two Emmys, a WGA Award, a Peabody and the Humanitas Prize for his work as writer and co-executive producer on the HBO miniseries "John Adams." The miniseries won a record breaking 13 Emmys in total, as well as four Golden Globe awards.  Previously,  Ellis received an Emmy nomination and won the WGA Award and Humanitas Prize for the ABC miniseries "Anne Frank," which he wrote and co-produced. Miniseries on which he has served as writer and producer have garnered more than 50 Emmy nominations.
Currently, Ellis is writing "Bound for the Promised Land," a film for HBO about Harriet Tubman, to star Oscar-nominated actress Viola Davis. For WGN and producer Bryan Cranston, Ellis is also writing "Drill," a dramatic series set amidst US Army basic training in Ft. Jackson. He is also collaborating with producer Tim Kring ("Heroes") and Imperative Entertainment for "Explorers," a limited series based on the great explorations of the 19th and early 20th centuries, commencing with Burton and Speke and the Quest for the Nile.
Upcoming motion picture projects include the bilingual feature "El Democrata," based on the life of Mexican Revolutionary hero Francisco Madero, and a biography of the Marquis de Lafayette for director Jean-Francois Richet ("Mesrine") and Why Not Productions. Ellis is also co-author of "The Order: 1886," a history-based videogame for Sony, which debuted to record sales in February 2015. With Santa Fe-based Atalaya Productions, he is developing the television series "The Harvey Girls" and "In the Kingdom of Ice," based on the best-selling non-fiction adventure by Hampton Sides.
Ellis'  collaboration with Steven Spielberg and DreamWorks on the miniseries "Into the West" brought him the Western Writers of America's Golden Spur Award for Best Drama Script for the episode "Hell on Wheels." He also received the Wrangler Award for Best Television Feature from the National Western Heritage Museum for his work on the miniseries, on which Ellis served as writer and supervising producer.
A graduate of the University of Southern California's School of Cinema and Television,  Ellis began his professional career as a film critic for The Hollywood Reporter, and at age 24 served as the magazine's international editor.  In 1992 he formed Shadow Catcher Productions, an independent production banner under which Ellis develops his own indie features and documentaries. Ellis made his feature film debut writing and co-producing "The Grass Harp," based on the coming-of-age novel by Truman Capote.
A former co-governor of the writers' branch of the Academy of Television Arts and Sciences, Ellis served for four years as chairman of the Santa Fe, New Mexico Arts Commission. Recently elected vice-president of the Western Writers of America, he also sits on the advisory board of Richmond, Virginia-based James River Writers.