February 13 – 17, 2019
The original Santa Fe Film Festival has brought to life the silver-screen for over 18 years! And this December we are back to present our 18th annual festival!
The Santa Fe Film Festival celebrates all facets of cinematic arts in New Mexico and globally. The annual event honors those working behind the scenes and on screen to bring the best of film creation, production, and screenings to the public. Our goal is to bring the community and visitors to Santa Fe together to celebrate film and to provide filmmakers with resources, connections, and training to pursue their dreams. The Santa Fe Film Festival focuses on bringing together distinguished industry specialists and discriminating movie lovers through accessible screenings, panels, workshops and well-attended parties.
The festival has a storied history and continues to grow as the leading exhibition and educational portal for all things cinematic in New Mexico. Join us!
Click here to view our 2019 line-up and to purchase tickets for individual films.  All tickets at $10.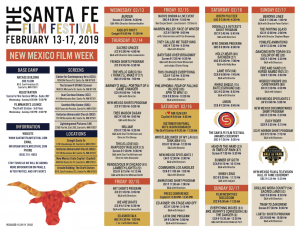 ---
Where to stay

Santa Fe Film Festival 's official lodging Concierge.
Book your festival rated rooms today!
Phone: 505-227-2222
---
How to Get Around
Hertz Rental

For great rates contact Pia A. Hosick <phosick@hertz.com> or Call: 505-217-5376 and mention you need to use the exclusive rental car company for the Santa Fe Film Festival.
---
Where to Eat/Drink
---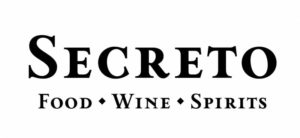 Santa Fe's Premier Craft Cocktail Bar
Show your festival badge and get happy hour prices!
Secreto Lounge is Santa Fe's premier craft cocktail bar specializing in award-winning "Garden-To-Glass" and classic cocktails. Our cocktails are created using fresh fruits, vegetables, herbs and often with local spirits and bitters. Our "Garden-To-Glass" program is recognized around the world as one of the most creative and cutting edge. Click here for website

---

Inspired Santa Fe Bar
Show your festival badge and get happy hour prices!
Our unique hotel bar and lounge is the ideal spot for relaxing with authentic New Mexican food and drinks. The distinctive lowrider style is evident in the diamond-tuck upholstered seats, hub caps and creative photos, while tables made of chromed chain-link steering wheels decorate both the outdoor patio and indoor dining area. Try a specialty cocktail crafted… Click here for the website

---

Cowgirl
Opening night kick off party! February 13, 2019

A Santa Fe Classic!  Cowgirl has BBQ, Southwestern food, and more in addtion to a great bar with lots of beers on tap.  They will offer beer specials throughout the festival. Click here for the website
---
About Santa Fe
Santa Fe is known as the City Different and within one visit, you will know why. Santa Fe embodies a rich history, melding Hispanic, Anglo and Native American cultures whose influences are apparent in everything from the architecture, the food, the art and on. Remember, we're seated at an elevation of 7,000 feet, so come and partake of 320 sunny days per year.
Santa Fe has long been a center for arts and culture; Santa Fe ranks as the country's third largest art market. You'll find nearly 300 galleries and dealers to explore. Santa Fe has the 3rd largest State Museum system in the country featuring culture, history and traditions of this region and the world. With a backdrop of the Sangre de Cristo Mountains, the world-class Santa Fe Opera makes its home here and we want you to feel right at home here tooǃ
In recent years, Santa Fe has earned a stellar reputation with food-lovers just like you. We've got more than 200 restaurant choices ranging from our local New Mexican flavors to creative Southwestern cuisine to authentic world cuisines.
If exercise is what you crave, you can hike and bike year-round. Ski Santa Fe opens the slopes from Thanksgiving through Easter. From the great outdoors and open sky where you'll enjoy white water river rafting, horseback riding, fly-fishing, or the nurturing of indoors, you'll indulge in your favorite types of fitness classes around our gem of a city.
---